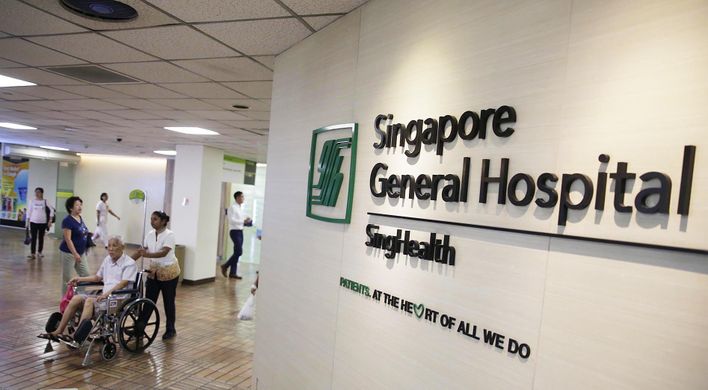 Singapore's Healthcare System - 6th position among all countries for its performances
According to the World Health Organization's ranking of the world's health systems in 2000, Singapore was ranked 6th among all countries.
Singapore's healthcare system is the epitome of a standard healthcare system across Asia-Pacific region. In fact, according to the World Health Organization's ranking of the world's health systems in 2000, Singapore was ranked 6th among all countries.
In year 2010, as much as 17 hospitals and medical centres around Singapore have been accredited by the Joint Commission International (JCI). The 17 hospitals alone account for the 33% of all JCI accredited facilities in Asia. This proves that the quality of healthcare and their success rates meet, if not exceed, international standards. Many of the world's best-known medical centres, such as John Hopkins and The West Clinic, have set up in Singapore.
The country's medical expertise made world's headlines for many intricate and ground-breaking procedures such as the innovative "tooth-in-eye" surgical method to enable a blind boy see again in 2004 as well as the success in separating a 10-month-old Nepalese conjoined twin in 2001. With numerous well-respected physicians trained in the best centres around the world, internationally-accredited hospitals and specialty centres, a global reputation as a medical convention and training centre, a fast-growing basic and clinical research hub, it is no wonder that Singapore has established itself as Asia's leading medical hub.

The healthcare system of Singapore seeks to ensure that the affordability to its entire people and requires the individuals to take ownership of their own health. To guarantee affordability, the Government obliged all medical institutions to yield their bills according to conditions, procedures and ward class. This in turn promotes transparency and competition.
The country's healthcare system is funded by both the government and by individuals and their employers. Government expenditure on healthcare is only 3.5% of its GDP, of which 68.1% comes from private sources. An average Singaporean is expected to live till 80 and retirement age will be raised to 65 from 62 by 2012. Like governments in developed countries with an aging population such as Germany and Japan, Singapore worries about the long-term implications.
Singapore is a leading destination, not only for business and leisure, but also for safe, affordable and world-class healthcare. Its well-established medical network means that seeking for medical treatment in Singapore is easy.
When it comes to medications, in order to dispense non-OTC (over-the-counter) drugs, pharmacies necessitates a prescription issued by a local registered doctor. If a patient already has a prescription outside Singapore, he/she needs to bring his overseas prescription and consult a local doctor in order to obtain a local prescription since overseas prescriptions are not valid. A patient can decide to obtain medication from the doctor or at the pharmacy and if the drug of choice is not available, a substitute medicine may be suggested.
As of today, there are 15 public hospitals and medical centres encompassing 6 general hospitals, a women's and children's hospital, a medical centre, a psychiatry hospital and 6 specialty centres for cancer, cardiac, eye, skin, neuroscience and dental care. The general hospitals offer multi-disciplinary acute inpatient and specialist outpatient services and a 24-hour emergency department.
The public sector hospitals are run as private limited companies so as to ensure competitiveness against the private sector on service and quality. They are far more superior compared to the "government hospitals" in other countries. These public hospitals are well capable of handling the most complicated cases referred from other hospitals or from neighboring countries. In fact, their services are provided and managed by 5 complex networks comprised of Alexandra Health, Jurong Health Services, National Healthcare Group (NHG), National University Health System (NUHS) and SingHealth.
The high levels of standard established by the public made all of the Singapore's private hospitals offer the same outstanding service and a high level of medical care. The majority of the hospitals are JCI-accredited, in which the private sector is largely run by 3 groups including Parkway Holdings, Pacific Healthcare Holdings and Raffles Medical Group. There are 21 private hospitals and several specialist clinics, each specializing in and catering to the different needs, at varying costs.