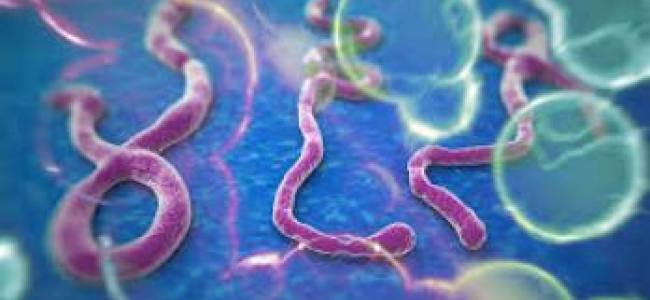 The swiss-italian Ebola vaccine appears safe and well-tolerated
Source: NIH/National Institute of Allergy and Infectious Diseases
The Vaccine Research Center (VRC) has developed an Ebola vaccine candidate in collaboration with Okairos, a Swiss-Italian biotech company recently acquired by GSK. The investigational vaccine, which was designed by VRC scientists, contains no infectious Ebola virus material. It is a chimpanzee adenovirus vector vaccine into which two Ebola genes have been inserted. This is a non-replicating viral vector, which means the vaccine enters a cell, delivers the gene inserts and does not replicate further. The gene inserts express a protein to which the body makes an immune response. The investigational vaccine has recently shown promise in a primate model. The VRC vaccine will enter into a phase 1 clinical trial, which could start enrollment as early as fall 2014, pending approval by the FDA. The VRC is also in discussions with governmental and non-governmental partners regarding options for advancing this candidate beyond Phase I clinical evaluation.
This experimental vaccine was well-tolerated and produced immune system responses in all 20 healthy adults who received it in a Phase 1 clinical trial conducted by researchers from the National Institutes of Health. The candidate vaccine, which was co-developed by the NIH's National Institute of Allergy and Infectious Diseases (NIAID) and GlaxoSmithKline (GSK), was tested at the NIH Clinical Center in Bethesda, Maryland. The interim results are reported online in advance of print in the New England Journal of Medicine.
The trial enrolled volunteers between the ages of 18 and 50. Ten volunteers received an intramuscular injection of vaccine at a lower dose and 10 received the same vaccine at a higher dose. At two weeks and four weeks following vaccination, the researchers tested the volunteers' blood to determine if anti-Ebola antibodies were generated. All 20 volunteers developed such antibodies within four weeks of receiving the vaccine. Antibody levels were higher in those who received the higher dose vaccine.

The investigators also analyzed the research participants' blood to learn whether the vaccine prompted production of immune system cells called T cells. A recent study by VRC scientist Nancy J. Sullivan, Ph.D., and colleagues showed that non-human primates inoculated with the candidate NIAID/GSK vaccine developed both antibody and T-cell responses, and that these were sufficient to protect vaccinated animals from disease when they were later exposed to high levels of Ebola virus.
The experimental NIAID/GSK vaccine did induce a T-cell response in many of the volunteers, including production of CD8 T cells, which may be an important part of immune protection against Ebola viruses. Four weeks after vaccination, CD8 T cells were detected in two volunteers who had received the lower dose vaccine and in seven of those who had received the higher dose.
"We know from previous studies in non-human primates that CD8 T cells played a crucial role in protecting animals that had been vaccinated with this NIAID/GSK vaccine and then exposed to otherwise lethal amounts of Ebola virus," said Julie E. Ledgerwood, D.O., a VRC researcher and the trial's principal investigator. "The size and quality of the CD8 T cell response we saw in this trial are similar to that observed in non-human primates vaccinated with the candidate vaccine."
There were no serious adverse effects observed in any of the volunteers, although two people who received the higher dose vaccine did develop a briefly lasting fever within a day of vaccination.