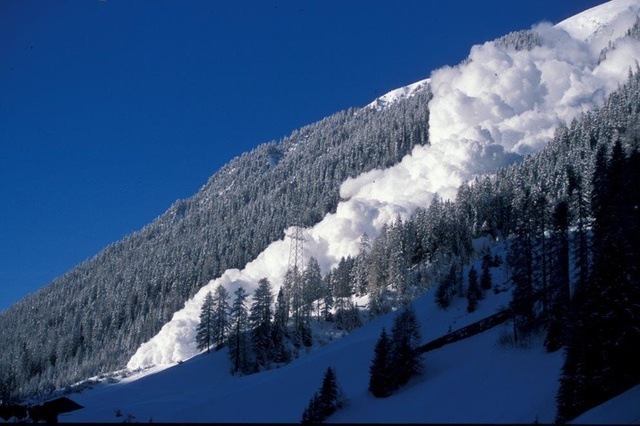 UNESCO awards Switzerland and Austria for their effort in managing avalanches risks
UNESCO awarded Switzerland and Austria for their intangible cultural heritage status for their management of avalanche risks.
Avalanches are one of the major causes of death on mountains, this is why their dangerousness have given rise to collective forms of risk management in the Alps
On Thursday, the Paris-based United Nations Education, Scientific and Cultural Organization (UNESCO) added it to a list known as "Intangible Cultural Heritage of Humanity".  Training rescue dogs, including the famous Saint Bernards, analysing snow packs, documenting avalanches, protecting homes, training mountain guides and passing on knowledge: over the centuries, people living in the Alps have developed special strategies to cope with the phenomenon.
The knowledge, experience and strategies of managing avalanche risks, which have been constantly updated and passed down over generations in Switzerland and Austria, have been officially recognised as a global cultural treasure by the United Nations.
Long history

What makes Switzerland's approach so unique, experts say, is its long history, which dates back centuries – much of it written down – and the level of sophistication.
Going back to the Second World War, the national avalanche warning service run by the Institute for Snow and Avalanche Research (SLF) in Davos is just one example. Since 1945, SLF has been responsible for producing a twice-daily national avalanche bulletin using data gathered by 200 people trained to do the job and 170 automatic measuring stations dotted across the Swiss Alps.
Trained forecasters from all walks of life – from monks to housewives but increasingly the employees of ski areas and local communes – gather basic data on snow and weather conditions and the snowpack following traditional methods dating back over 70 years. Other countries have observer networks but the density of the Swiss network and level of training and expertise make it unique.