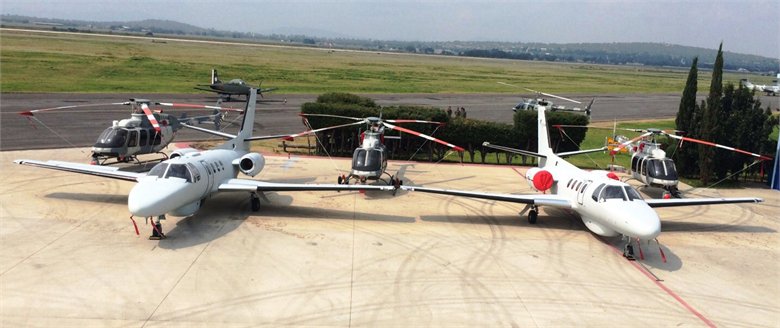 BIRD Aerosystems presents a new generation of DIRCM systems: the Self Protection Radar Electro-Optic Sensor (SPREOS)
Herzliya, Israel – May 25th, 2016 – BIRD Aerosystems specializes in the developing and deploying of two main product lines: Airborne Missile Protection Systems (AMPS) and Airborne Surveillance, Information and Observation (ASIO) solutions
The company will showcase its new Directional Infra-Red Counter Measure (DIRCM) system called SPREOS (Self Protection Radar Electro-Optic System).
SPREOS, a joint development with a large European Company, combines a radar based sensor (verification) and an active laser (DIRCM), and provides enhanced protection against the immediate threat of Man-portable air defense systems (MANPADS). The system can be used in a wide-range of airborne platforms, ranging from small helicopters to large transport aircraft. SPREOS integrates into a single Line Replaceable Unit (LRU) multiple functions, including threat confirmation, tracking and jamming of advanced IR guided missiles. Upon receiving a warning from the onboard Missile Warning System (MWS), SPREOS quickly slews to the direction of the incoming threat and activates the dual band radar function for confirmation and high precision tracking. Following the confirmation and tracking SPREOS deploys the dual-band counter measure laser causing the missile to miss the aircraft.
Ronen Factor, Co-Chief Executive Officer and Founder: "The new SPREOS system is a true game changer in the market, ensuring enhanced protection of aircrafts against any type of MANPADS launch, with zero activation as a result of false alarms. We developed the SPREOS based on the vast experience BIRD gained in hundreds of projects that have already been implemented in recent years.
Factor, who is a former combat pilot in the Israeli Air Force (IAF) also stated that "we are mostly proud that our development team succeeded in creating this high-end solution which will be the most advanced in the market with the most cost effective price tag in its category."
About BIRD Aerosystems

BIRD Aerosystems is a privately owned company established in 2001 and based in Israel. The company specializes in the developing and deploying of two main product lines: Airborne Missile Protection Systems (AMPS) and Airborne Surveillance, Information and Observation (ASIO) solutions.
BIRD provides turn-key programs that include operational analysis, system design, system integration and installation, project management, extended product support, and a broad range of system engineering activities including ground testing, flight testing and system certification.
BIRD develops and markets the AMPS and ASIO solutions worldwide. The systems are in operational use by NATO forces, UN air operations, the US Government and many other customers around the world.
In 2015 the company was awarded the Frost & Sullivan Award with 'Customer Value Leadership in the Mission Aircraft ISR System Industry' for the ASIO system. The award reflects BIRD's unique solution, which combines a high level of customization and technology to support the specific requirements of each customer.
Visit: