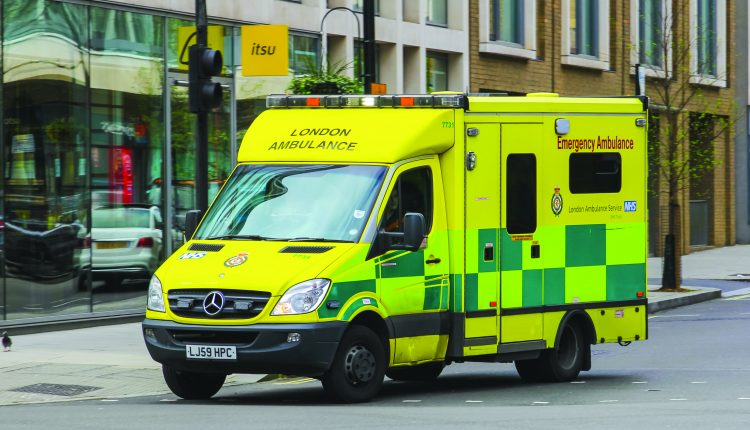 Chemex International are predicting another busy Emergency Services Show in 2018
Stand Preview
At the 2018 exhibition, attendees can once again witness the range of infection control, hygiene protection and cleaning products on offer from Chemex, and see how they are ideally adapted to work alongside emergency services personnel and in vehicles, such as Ambulances
Focusing on infection control in ambulances and emergency response vehicles, patient transport services and garages, Chemex cleaning products will provide effective protection – greater than log 5 – against viruses, bacteria and fungi. Once again, the Chemex stand will feature the very latest Emergency Ambulance, equipped with Chemex hygiene control equipment and cleaning products.
Chemex's Managing Director, Michael Graham says: "We're delighted to be attending again, as this gives us a great opportunity to highlight the work that we have been doing with Ambulance Trusts throughout the country, particularly in relation to hygiene control in A&E and Patient Transport vehicles. Beyond that, this exhibition also enables us to showcase our cleaning and hygiene solutions for the other organisations that make up the Emergency Services sector, and the work that we can do with them too."
On this year's stand, Chemex will also be giving away two Infection Control Bags, worth over £150 (RRP) to two lucky visitors to the stand. These bags contain all the cleaning products, protective clothing and equipment needed to deal with cleaning up after an incident involving body fluids. To enter, visitors simply need to complete the form or be scanned by a member of the Chemex team.
Leaving Nothing to Chance
When it comes to matters of patient safety, hygiene and cleanliness, nothing can be left to chance. That's why Chemex is relied upon by so many Ambulance Services to supply their cleaning products.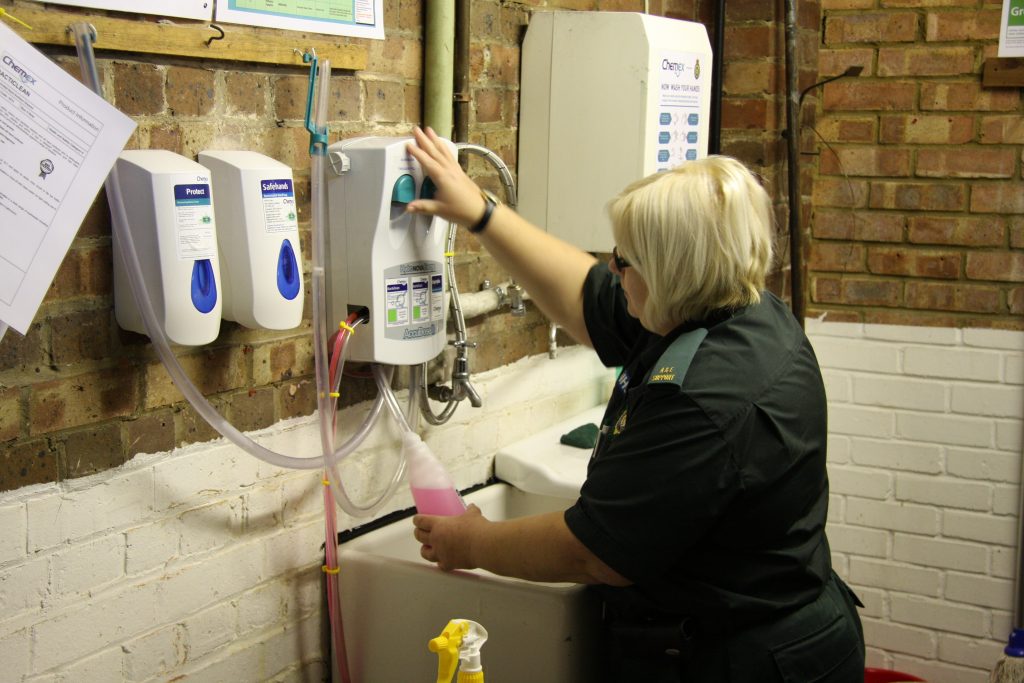 The Chemex service is fundamentally based upon protecting their customers' reputations. Using extensive industry knowledge, Chemex work in partnership with their customers to identify all hygiene risks. From this comes a bespoke recommendation for systems, training and products that ensure that Emergency Service providers are CQC compliant and have minimised the risk of infection passing to service users or staff. That is why Ambulance Services depend on Chemex for their hygiene control systems.
"LAS has worked in close partnership with Chemex to provide a full range of products for safe use in both premises and on our vehicles to ensure that they are clean and to reduce the risk of healthcare-associated infection to our patients. The products and service from Chemex have delivered exactly what we wanted."
London Ambulance Service NHS Trust
Minimising the risk of cross contamination is vital for ensuring a safe, clean and hygienic working environment. Whether the risk is presented by blood, vomit or other body fluids, or by a bacterial infection or virus, swift and comprehensive action is required to prevent the spread of infection to patients, staff or into other buildings such as hospitals, care homes or prisons.
Chemex products are proven to effectively kill harmful bacteria and successfully perform an essential role in reducing the risk of infection and helping to prevent and control the spread of disease. Best in class cleaning products, accurate dosing systems and comprehensive staff training all combine to ensure that the right product, in the right concentration is used each and every time.
Moreover, to meet the growing demand for more eco-friendly cleaning, Chemex cleaning products help Emergency Service providers to move away from harsh chemical cleaning solutions to more environmentally sustainable, biological cleaning products. The use of natural ingredients offers effective cleaning performance as well as other significant advantages, including the fact that the products continue working after application, offering residual cleaning performance.
Chemex International: A Name You Can Depend On
Chemex was established over 30 years ago and has developed a reputation as a leading provider of cleaning and hygiene solutions and services.
Over the last 30 years, Chemex has been proud to work alongside prestigious clients, where safeguarding their brands and reputations is vital to the success of their businesses. During this time, Chemex has built a client portfolio that includes luxury hotels, exclusive restaurants, high street stores, emergency services providers and care homes, to name but a few. Chemex products are found in many NHS ambulance trusts as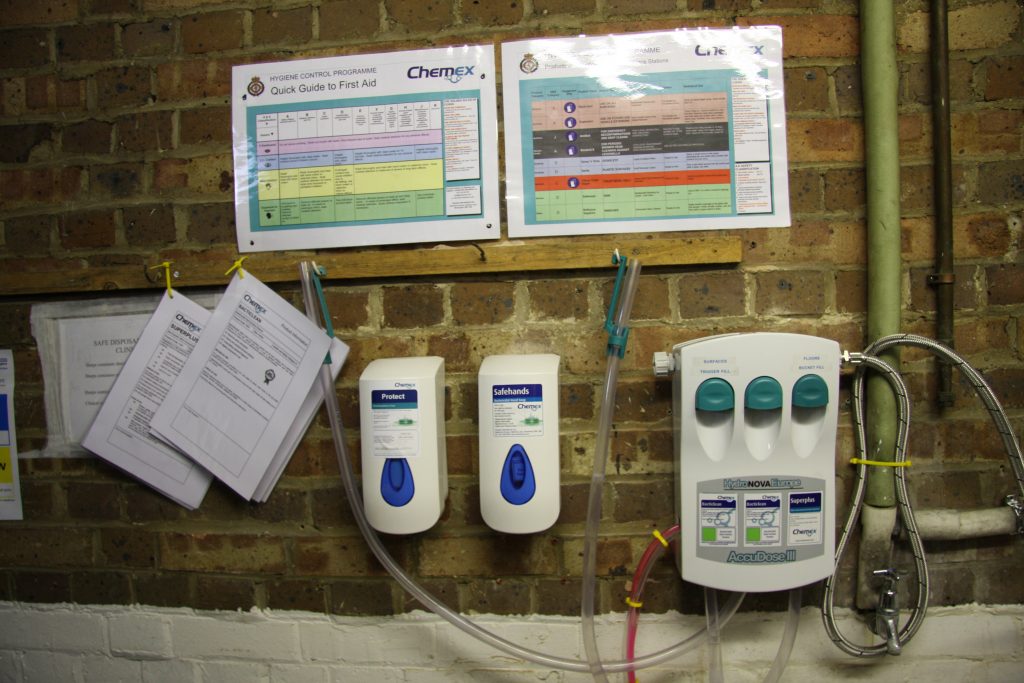 well as private ambulance operators. The single common theme that links all these organisations is their over-arching need to safeguard their brand and their reputation.
Michael Graham, Chemex's Managing Director says: "Our aim is to ensure that our customers operate to the highest standards of hygiene and cleanliness. We achieve this by taking a consultative approach with customers, identifying potential infection risks, offering staff training to overcome any knowledge gaps and pinpointing which products will provide the most effective result."
Having a robust product range is an area that customers can depend on Chemex for. As a long-established brand, the company has spent many years devising and refining proprietary product formulations. Michael Graham continues: "Drawing on the experience of our in-house chemistry and microbiological expertise, we can ensure both efficiency and effectiveness in our products. Each formulation is uniquely created, and performance tests show that our range satisfies and exceeds our customers' expectations."
However, Chemex go beyond simply offering reliable and effective cleaning solutions. Automated dosing dispensers that can't be adjusted by staff ensure that the correct amount of product is always used. In addition, Chemex conduct extensive staff training for their customers, to ensure that customers primarily maintain patient safety whilst being able to demonstrate best practice.
Infection Control When You Need It
Cleaning when it's needed. Infection control at its most effective. Portable and ready to use at all times. These are just some of the advantages offered by Chemex's Infection Control Bags.
Minimising the risk of cross contamination and containing everything required to clean up after an incident involving body fluids, the bags provide an effective solution for sanitising any badly contaminated vehicle, in a ready to use kit. This makes the bags ideal for frontline A&E vehicles.
To ensure both staff and patient safety, and to minimise the risk of infection, Chemex's Hygiene Control bags are suitable for protecting against many risks –including MRSA, C. Diff and Norovirus.
Storing all the necessary cleaning agents and PPE in a single bag ensures that they can be rapidly deployed – enabling staff to sanitise the vehicle quickly and efficiently. The contents are stored in their own compartments and are easy to access when needed, making these kits simple and easy to use.
Michael Graham, Chemex's Managing Director says: "As ever, we aim to empower our customers to achieve the highest standards of hygiene, and to minimise any risk of infection, to either staff or patients. Chemex's Infection Control Bags are a vital piece of kit for every ambulance, and therefore it is essential that they are always on the vehicle, always fully equipped and always ready to deal with potential incidents. The Chemex stock control service provided to all our customers means that there will always be sufficient replacement items on hand to replenish the bags after use."
Michael Graham continues: "Ambulance Trusts also gain peace of mind from knowing that all vehicles in the fleet are equipped with identical bags, containing identical equipment – this ensures that all vehicles can be safely sanitised when required, using the same cleaning agents. This minimises the need for staff to be trained in multiple cleaning systems and ensures that staff know that no matter which vehicle they are in, they will be familiar with the cleaning agents provided to sanitise the ambulance after incidents involving body fluids of any kind."