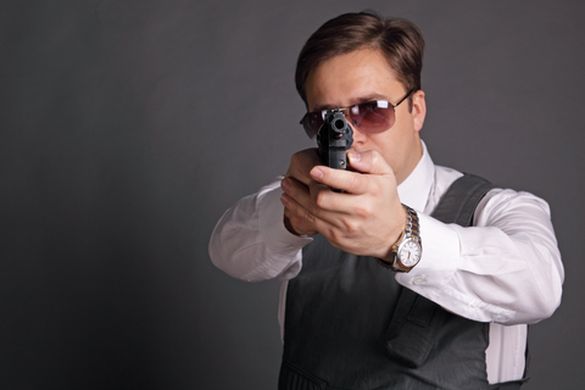 DSM schowcases latest innovations for ballistic protective solutions made with DYNEEMA® at Eurosatory 2018
Royal DSM, a global science-based company active in health, nutrition and materials, will demonstrate its innovative Dyneema® materials used by armor manufacturers to create the best-in-class hard and soft ballistic protective solutions at Eurosatory 2018.
During Eurosatory, DSM (Booth H80 in Hall 6) will display armor solutions developed by its customers in a wide range of fields in vehicle and personal protection.
Dyneema® UD (Uni-Directional laminate) is used by armor producers to manufacture protective articles, such as vests, inserts and helmets, and Dyneema® fabrics are used for articles such as plate carriers and protective undergarments.
Spall liners made with Dyneema® UD are a proven solution, offering protection whilst being much lighter than those made from alternative materials. Also, components like RPG nets, slings, synthetic link chains and radomes are made safer, stronger and lighter with Dyneema® fiber. Being lighter improves mobility, and offers the potential to increase payloads and enhance fuel efficiency.
Next to enabling the lightest weight ballistic protection compared to alternative materials, Dyneema® materials also offer today the lowest carbon footprint per unit of strength.
Since solutions with Dyneema® require less material to achieve a given performance and have a high durability and long service life, they represent the lowest carbon footprint in application lifetime. Furthermore, DSM is committed to continue that path and make Dyneema®, The Greenest Strength™, even greener.
"We look forward to connecting with end users who depend on advanced armor solutions, and to showcasing the most advanced armor in the world, made with our revolutionary Dyneema® material," said Dirk Louwers, global marketing director, Life Protection, DSM. "Our commitment to innovation, and to bringing to market materials that continue to improve armor systems used around the world, will be in evidence for all who visit our display at Eurosatory."
DSM will showcase amongst others:
Helmets for Canadian Military services
Personal protection vests for US law enforcement
Parts of German vehicle OEM
Since its launch in 2013, the game changing Dyneema® Force Multiplier Technology material has been adopted rapidly in armor applications due to its unmatched light weight and high ballistic performance.
This technology platform enables protective solutions such as helmets, vests, shields, and plates that offer the ultimate in comfort, performance, and reduced weight; these advantages enhance the abilities of law enforcement and armed services personnel to perform demanding job requirements.
In Europe, Dyneema® material is adopted by police, anti-terrorist units, as well as armed services end-users. A specific example, DSM will showcase a multi threat solution for vehicle armor, as well as light weight military combat helmets, in use by the Canadian armed forces.

As an example in the United States, Dyneema® Force Multiplier Technology is the material of choice for protective vests used by numerous Law Enforcement departments nationwide, including the New York Police Department (NYPD) and various federal agencies.
Some examples of vehicle armor made with Dyneema® include door panels for patrol cars for the NYPD, personnel carriers for the U.S. Army, and boat and aircraft applications, where lightweight performance characteristics are also of critical importance.
In Asia, armor manufacturers have supplied Dyneema® Force Multiplier Technology material to a number of end-users in helmets, inserts and vests. Also, many vehicle manufacturers in the region turn to Dyneema® for high performance armor that reduces weight for fuel savings or increased payload capacity.
About DSM Dyneema
Dyneema®, the world's strongest fiber™ is DSM's premium brand for Ultra High Molecular Weight PolyEthylene (UHMWPE) fiber, UD and fabric. Dyneema® combines maximum strength with minimum weight.
It is 15 times stronger than quality steel and 40% stronger than aramid fiber, both on weight for weight basis. Industries like law enforcement, defense, maritime, offshore, medical, sports & leisure, fishing, outdoor, automotive, renewable energy, and personal protective equipment rely on Dyneema® for its lightweight, protective and durable properties.
Innovative applications with Dyneema® fibers and form factors are continuously evolving and expanding. Further information on Dyneema® is available at www.dyneema.com. Dyneema® and Dyneema®, the world's strongest fiber™ are trademarks of DSM. Use of these trademarks is prohibited unless strictly authorized.
DSM – Bright Science. Brighter Living.™

Royal DSM is a global science-based company active in health, nutrition and materials. By connecting its unique competences in life sciences and materials sciences DSM is driving economic prosperity, environmental progress and social advances to create sustainable value for all stakeholders simultaneously.
DSM delivers innovative solutions that nourish, protect and improve performance in global markets such as food and dietary supplements, personal care, feed, medical devices, automotive, paints, electrical and electronics, life protection, alternative energy and bio-based materials.
DSM and its associated companies deliver annual net sales of about €10 billion with approximately 25,000 employees. The company is listed on Euronext Amsterdam. More information can be found at www.dsm.com.
Dyneema® and Dyneema®, the world's strongest fiber™ are trademarks of DSM. Use of these trademarks is prohibited unless strictly authorized.
All other trademarks are the property of their respective owners.