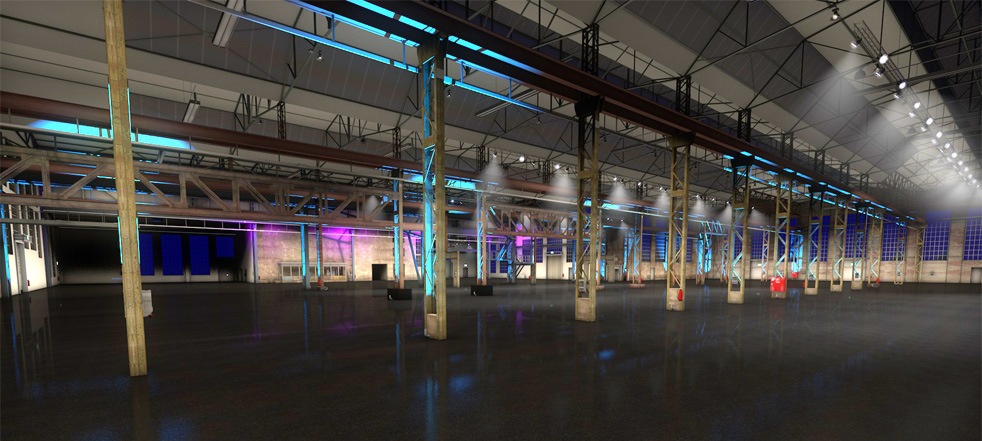 easyRAUM: visualize your event, design your safety
Since its foundation in 2004, the software company based in Düsseldorf has turned out  to be a premium brand in the event industry. More than 850 customers such as hotels, convention centers, venues, renowned event agencies and event services rely on the 3D premium software and the 3D services offered by easyRAUM GmbH. easyRAUMpro V6.0 is the user-friendly 3D CAD Software to professionally create accurate 3D visualizations of hotels, venues and events.
What makes it so special? You can switch back and forth between 2D and 3D with one click without rendering times – real-time rendering makes it possible! The tremendous user friendliness, clarity and well-structured 3D libraries ensure short training periods and fast results. The software provides the customer with an extremely realistic view of the event – and this view is available even before the event has started. Apart from the high quality 3D view, the client is also provided with a separate plan mode which helps to create and save plan layouts that are CI compliant.

With the presence at the Interschutz Fair in Hanover (8th -13th June 2015), the company is striking a new path and concentrates on a brand-new topic in the event sector. With the help of the software easyRAUMpro you can create plans for the fire brigade that comply with the recent version of the german meeting place regulation (MVstättVO) – it also makes it easy to display emergency and escape routes.
Extensive libraries that contain the latest pictograms and fire protection icons facilitate the intuitive drawing in the CAD software easyRAUMpro. Thus, the software can also be used for the planning of fire-fighting operations and the definition of danger zones. In case of capacity constraints or if you are in need of any further support, you can also rely on the profound knowhow of the easyRAUM team that consists of architects, event specialists and 3D designers.
Please have a look at www.easyraum.de for further information!