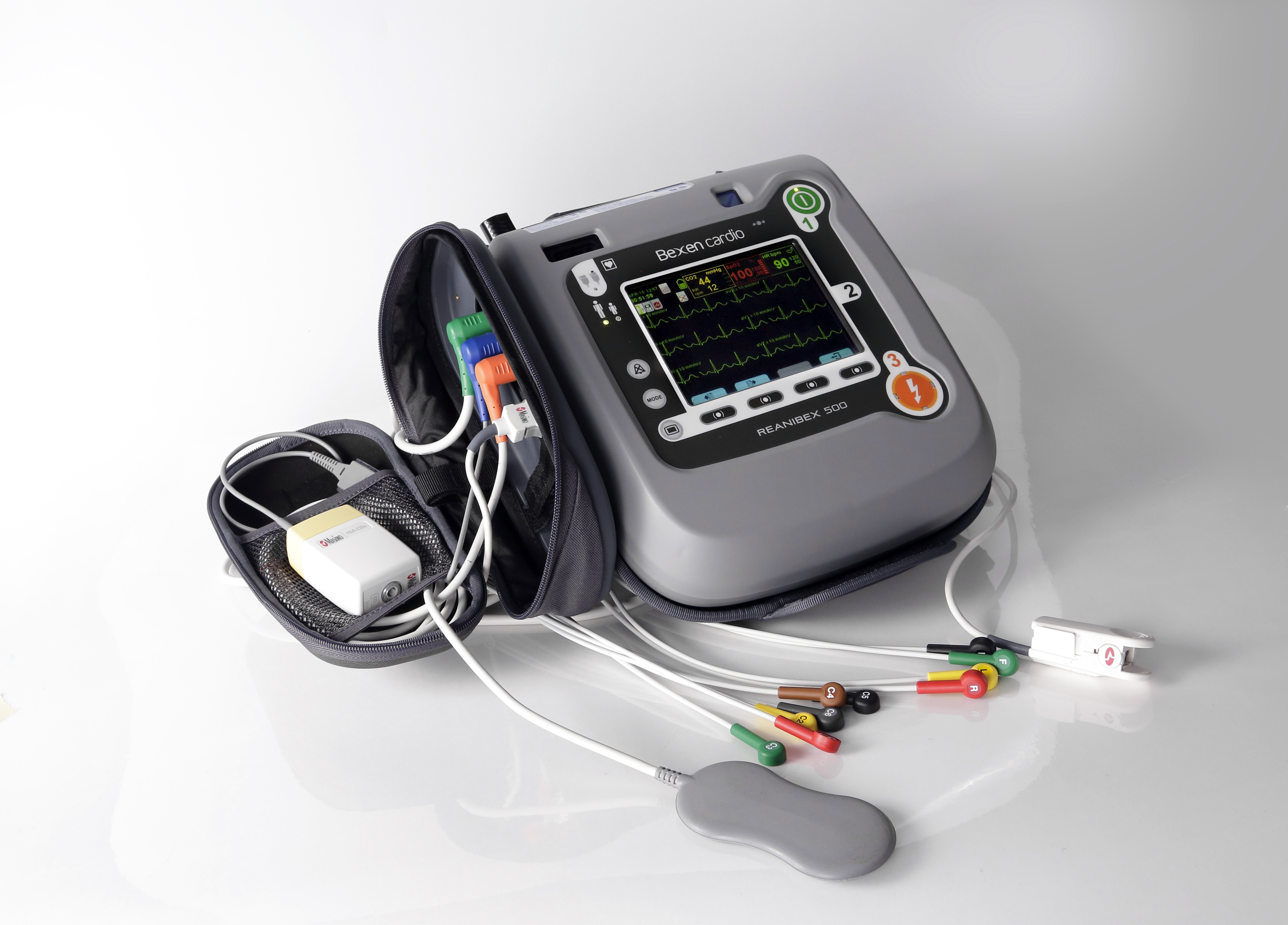 How data transmission system works with BEXEN CARDIO devices
BEXEN CARDIO manufactures and commercializes Automated External Defibrillators and Monitor Defibrillators. The latest developed equipments (REANIBEX 800, REANIBEX 500 EMS and REANIBEX 300 GSM) incorporate communication systems for transmitting patient information to a remote server.
The transmission system provided by BEXEN CARDIO makes it possible the information of the patient to be sent to the hospital before the arrival of the patient, so that the hospital clinicians can anticipate the preparations.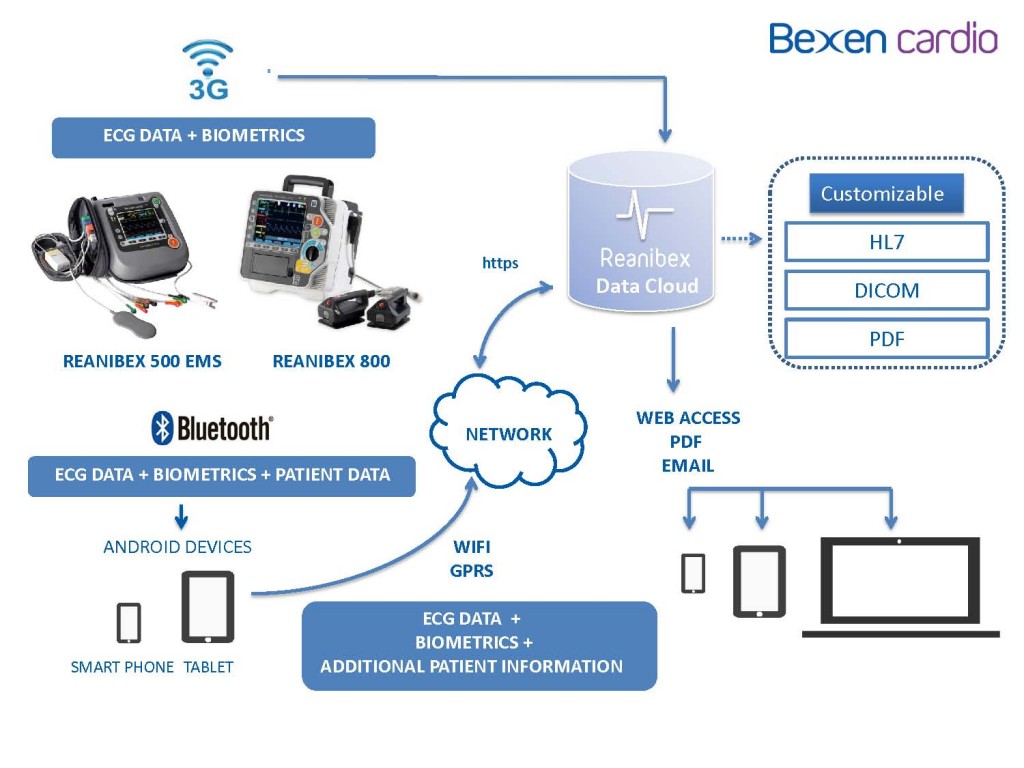 Medical data transmitted by the REANIBEX devices, directly or using the Android application REANIBEX DATALINK, are displayed in the browser-based application REANIBEX DATACLOUD.
The data transmission includes: 12 ECG leads, value of those biometric modules the Reanibex device has available, patient data like the gender and interpretation data – as long as it is available in the device.
REANIBEX DATALINK and REANIBEX DATACLOUD applications are certified and have the following data protection measurements:
2 layers of encryption in transmission:

128-bits AES encryption
AEAD – encryption and authentication

Verified SSL certificate in serve-client transmission
Database encryption
Data center with highest security standards (ISO 27001)
High availability of server
For more information about BEXEN CARDIO products visit www.bexencardio.com or, if you have requests or need support, fill out the following contact form. BEXEN CARDIO will be there to assist you.
[contact-form-7 404 "Not Found"]