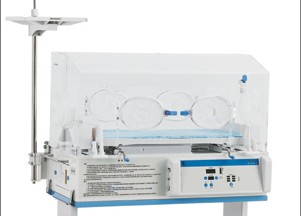 NINGBO Infant transport incubator
Ningbo David Medical Device Co., Ltd was founded in 1992 which is a national high and new technology enterprise who specialized in the development production and distribution of medical facilities. The main products of the company are: Infant Incubator, Transport Incubator, Infant Radiant Warmer, Neonate Bilirubin Phototherapy Equipment and so on.
Through the development of more than 20 years, the company has grown to the largest manufacture of Infant Incubator and baby care device in China, and famous for providing high quality products and good service. The company has a complete quality guarantee system, and become one of 5 enterprises who passed the ISO9000 international quality management system certificate firstly in medical device industry. The David brand has already deeply into the customers' heart with its high quality products and good service. Now its products have spread all over the world, the domestic market share is leading the way as well as the technology development and application.
In the future , company will continue the enterprise creed of founder Chen Yunqin "Never betray the future for present interests", and constantly innovation, with strict、efficient and reliable style to achieve the goal "become the world's largest baby care equipment production base".

Air mode and Baby mode controlled by micro-computer;
Use AC Power and DC Power alternatively, DC 12V or DC 24V Power on the ambulance;
Set temperature, air temperature, baby temperature and internal battery voltage can be displayed separately;
Failure alarm indication;
Double wall Acrylic glass hood with side door so that the bassinet can be pulled out from it;
Natural air flow humidity;
The height of whole unit can be adjusted;
With Oxygen cylinder and Oxygen supply configuration;
Observation lamp.