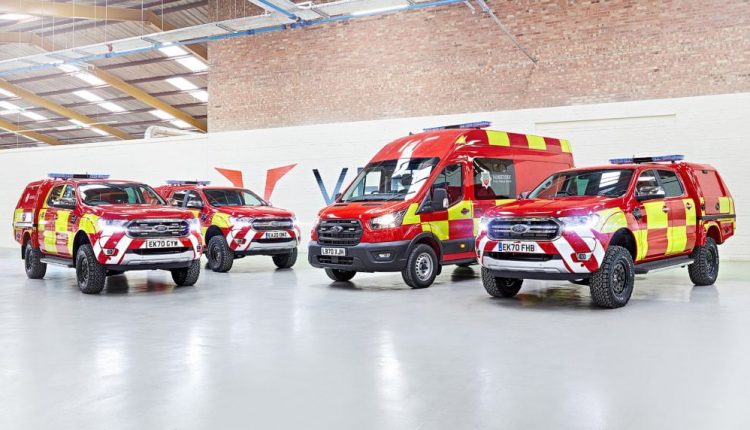 North Fire: Revolution in the Fire Service Sector
Huddersfield entrepreneur Oliver North and the future of the firefighting industry: the strategic acquisition of Venari Group's firefighting division
In an exciting development for the firefighting industry, Oliver North, a prominent businessman based in Huddersfield, is on the brink of acquiring the firefighting division of the Venari Group, marking a significant return to his roots. North, the former CEO of Venari Group, is no stranger to the firefighting sector, having previously founded and successfully grown North Fire Ltd, a company that eventually caught the attention of global firefighting technology manufacturers.
With this acquisition, set to be completed under the banner of North Fire—a name that resonates well within the industry—Oliver North is poised to rejuvenate vehicle production and equipment distribution tailored for firefighting needs. The move will see the new headquarters and manufacturing facility of North Fire Engineering established in Huddersfield, creating a local hub of innovation and expertise in firefighting equipment.
The journey of Oliver North in the industry is a tale of passion, innovation, and unwavering commitment. North Fire Ltd, his first venture in the sector, was a Brockholes-based success story, eventually acquired by Rosenbauer in 2014. Under North's leadership, Rosenbauer UK flourished, reaching a remarkable £20 million in turnover before his departure in 2019. His subsequent role as managing director at O&H Vehicle Technology, a Goole-based ambulance maker, saw him teaming up once again with Huddersfield entrepreneur Ken Davy, an original investor in North Fire, culminating in the creation of the Venari Group through a management buy-out.
With Venari Group having significantly elevated safety standards within the ambulance market, the acquisition of its firefighting division by North Fire is a strategic move aimed at ensuring that the team of specialist firefighting production engineers can continue to drive innovation and excellence in the fire sector independently. "I'm thrilled to announce the intention to acquire the firefighting division, alongside my world-class team, being in the industry we have the most passion for," shared Oliver North, managing director of North Fire.

North Fire Engineering, backed by a team of highly experienced and skilled production engineers, is poised to usher in a new era of competition and innovation in firefighting technology. Oliver North's passion for the firefighting sector is evident, and with this acquisition, he is set to bring his expertise, knowledge, and relentless drive back to an industry that is constantly evolving and facing new challenges.
Reflecting on his journey and the future ahead, Oliver North remarked, "I will therefore look back at my time leading Venari with huge pride. The production workers there are the best in their industry, without question. My passion lies in the firefighting sector, though, and so this planned acquisition and creation of North Fire will feel like I'm home." With this bold move, North is not just acquiring a division; he is coming home to an industry he loves, ready to make a lasting impact and drive forward innovation and excellence.
Image
Source