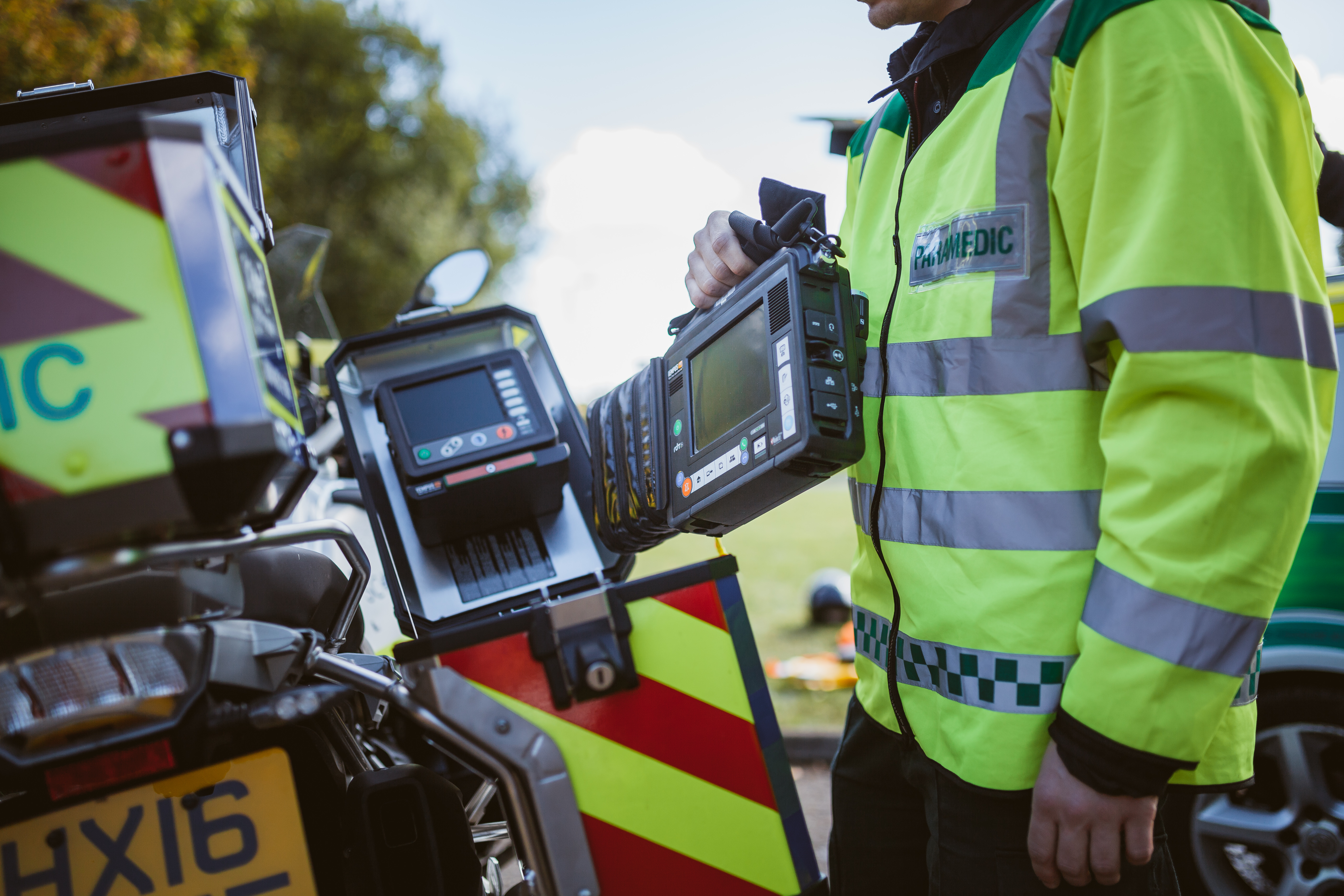 Tempus ALS lightens the load for paramedics and first responders
RDT's new, lighter, modular system for monitoring and defibrillation enables a smarter, more focused emergency response
Remote Diagnostic Technologies Ltd. (RDT), an innovator in pre-hospital care, has launched its new monitor and defibrillator, the Tempus ALS. Lighter and more focused than existing technologies, the Tempus ALS enables paramedics to carry less and do much more. Furthermore, its advanced data collection and sharing capabilities offer a clear pathway for organisations looking to realise the vision of the Smart Ambulance.
The military-grade Tempus ALS comprises a 3.2kg advanced vital signs monitor and 2kg professional defibrillator that slots into the paramedic's fully-equipped grab bag. It is the lightest and most ergonomic solution on the market, minimising the load carried by already overburdened paramedics. The compact lightweight design further allows for standardisation across all vehicle types – from bikes to cars, ambulances to helicopters – offering unprecedented flexibility of deployment.
As a defibrillator is mandatory, but only used in a small percentage of call-outs, the Tempus ALS incorporates a unique dual screen capability that allows the monitor and defibrillator to perform all functions independently but to automatically pair when together.  This helps the user to focus solely on the critical information at hand and to better recognise and manage a deteriorating patient this is further supported by the fact that both devices are intuitive and easy to use.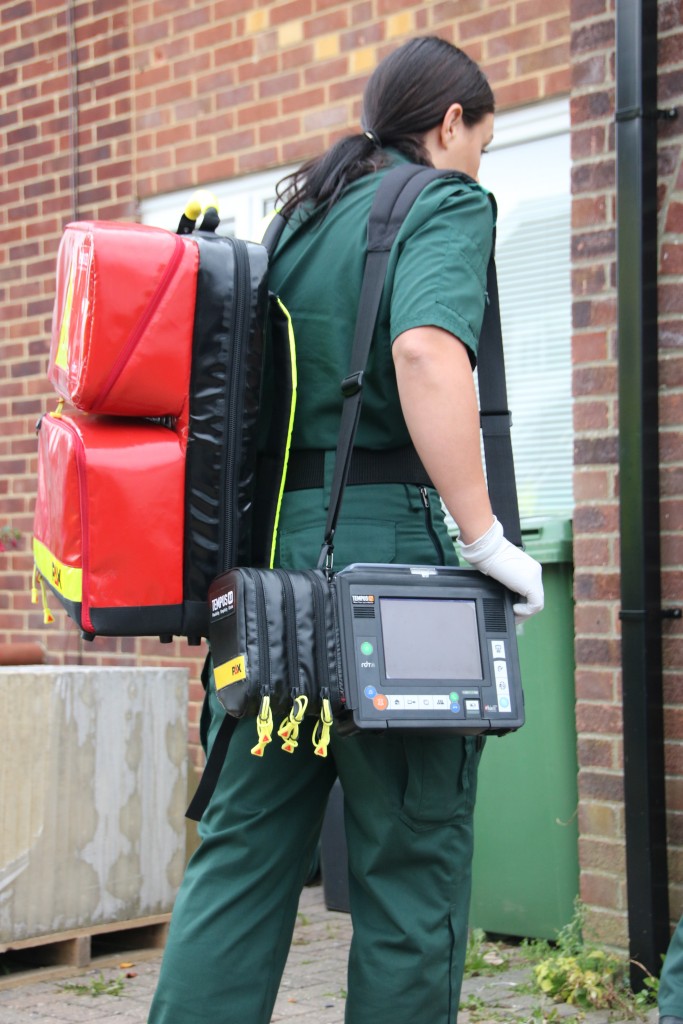 The Tempus ALS is underpinned by the same Tempus platform that powers the Tempus Pro, the vital signs monitor of choice for the UK MOD and a large percentage of NATO militaries. Its smart data capture and sharing capabilities improve situational awareness and allow for better informed treatment decisions to be made. For example, patient data can be integrated with existing patient record systems or streamed in real-time to boost ER and Cath Lab preparedness. The platform is also designed with the flexibility to incorporate new technologies as they become available or as user needs evolve, all achievable through in-field upgrades providing a future proof solution. Advanced accessory options that are already available include Video Laryngoscopy, Ultrasound and Anaesthetic Gas monitoring with more in development.
Kent, Surrey and Sussex Air Ambulance Trust (KSSAAT), is already making use of the Tempus Pro vital signs monitor and is amongst the first to deploy the Tempus ALS:
"Measuring, recording and transmitting physiological data accurately is crucial, not only for life-saving pre-hospital care, but also for audit, research and clinical development" said Professor Richard Lyon MBE – Associate Medical Director, KSSAAT. "At Kent, Surrey & Sussex Air Ambulance, we have embedded the Tempus ALS system into the core of our operation. The Tempus design allows it to be carried easily within our response pack, yet it is versatile enough to transmit data directly from scene, ambulance or even helicopter in-flight. The data handling capacity of the Tempus is first-class, as it seamlessly interfaces with our patient record system, improving clinical care and powering research and development."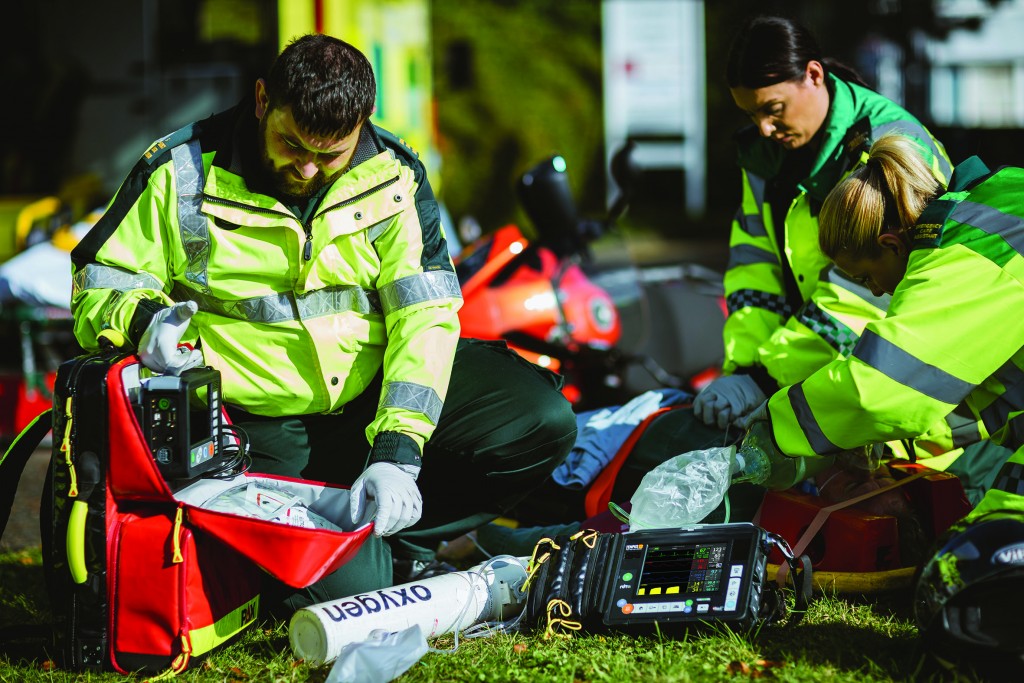 Graham Bird, Practicing Ambulance First Responder and Head of Global Sales at RDT added: "Emergency response work is physically and mentally exhausting, placing extreme demands on the paramedic. From its compact form factor and unique intuitive task focussed user interface, through to the data-sharing platform that underpins it, we've developed the Tempus ALS to focus on the needs of the paramedic, so that they can focus solely on the needs of the patient."
Visit www.tempusals.com for more information.
Media contact information:
For additional information and for an opportunity to interview our spokespeople please contact:
Stuart Etherington setherington@saycomms.co.uk
or
Becky Wright bwright@saycomms.co.uk
Notes to Editors
About Remote Diagnostic Technologies Ltd:
Remote Diagnostic Technologies (RDT) is a medical device company which specialises in the design and manufacture of remote monitoring and resuscitation solutions for pre-hospital and critical care services. Founded in 1997, RDT is based in Basingstoke, Hampshire and serves an International customer base.
About Kent, Surrey and Sussex Air Ambulance Trust:
The Kent, Surrey & Sussex Air Ambulance Trust is a registered charity dating back to 1989 and exists to relieve sick and injured people in South East England and surrounding areas by providing a Helicopter Emergency Medical Service (HEMS) and Air Ambulance service for the benefit of the community.