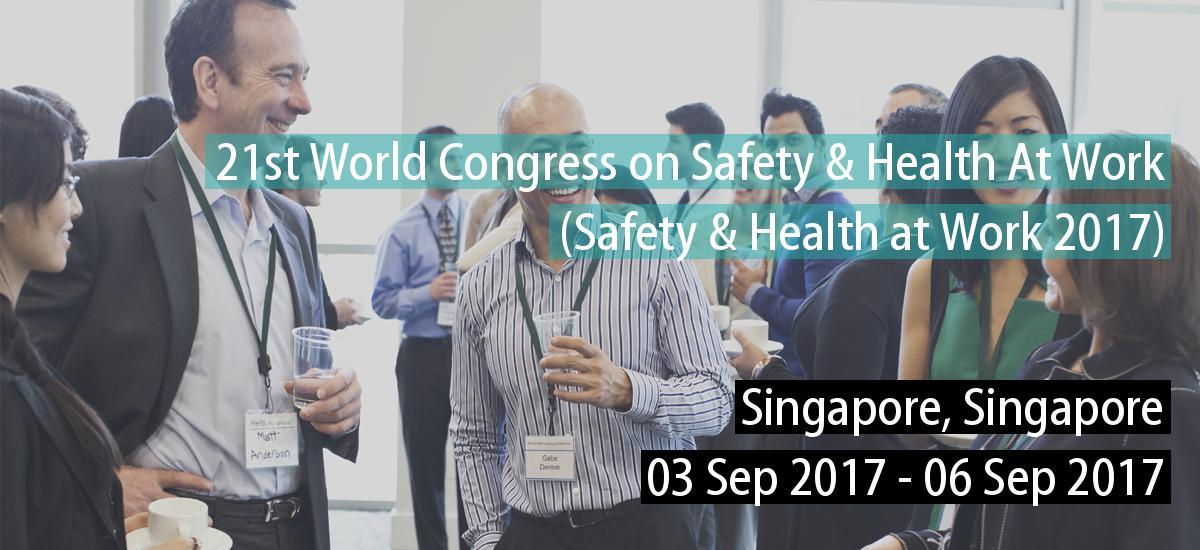 Best practices of work safety at 21st Congress on Safety & Health at work in Singapore
Upcoming workplan of MOM's Workplace Safety and Health Council (WSHC)
3rd – 6th Sept. 2017 – 21st World Congress on Safety & Health at work (WCSH 2017), the largest global occupational & health event, to be hosted by Singapore in September
The Ministry of Manpower's Workplace Safety and Health Council (WSH Council) will hold a media briefing on activities to highlight its upcoming work plan for the new financial year, with a highlight being the 21st World Congress on Safety & Health at work (WCSH 2017), to be hosted by Singapore.
This is the first time that the prestigious international Congress, the largest global event in the field of occupational safety and health, will be held in Southeast Asia. Organised by the Ministry of Manpower (MOM), the International Labour Organisation (ILO) and the International Social Security Association (ISSA), it will be held from 3-6 September at the Sands Expo & Convention Centre, Marina Bay Sands. Prime Minister Lee Hsien Loong will officially launch the event which is expected to draw about 3,500 international and local delegates.
The WSH Council will provide updates on its key focus areas for the current financial year: falls prevention (including an expansion of MOM's Mobile Work at Heights programme), onsite vehicular safety, prevention of amputation injuries, and strengthening engagement with SMEs through bizSAFE. It will also address growing challenges in WSH in the future and the Council's mission to get everyone to embrace a mindset that all cases of workplace accidents and ill-health are preventable – a premise of the Vision Zero movement that the WSH Council started in 2015.
The 21st Congress on Safety & Health at work 2017 is an opportunity for Singapore to showcase its strengths and best practices in WSH to an international audience. The event, with the motto "A Global Vision of Prevention", will also present a platform for the sharing of latest WSH practices and cutting-edge technologies in the field.
The key features of WCSH 2017:
Congress– keynotes, technical topics and symposia – the organisers have received more than 1,000 abstracts from interested participants in the workplace safety and health (WSH) field to take part in the symposia.
SafeYouth@Work Congress – designed to inculcate a safety and health mentality among the young, the future leaders of tomorrow. 200 young delegates to take part, 65 of them from Singapore
International Media Festival for Prevention (IMFP) – this is a competition on films and multimedia productions on safety and health at work from all over the world
International Safety and Health Exhibition, showcasing workplace safety and health practices from all over the world
Technical tours – selected companies will showcase their best practices in work safety and health to delegates