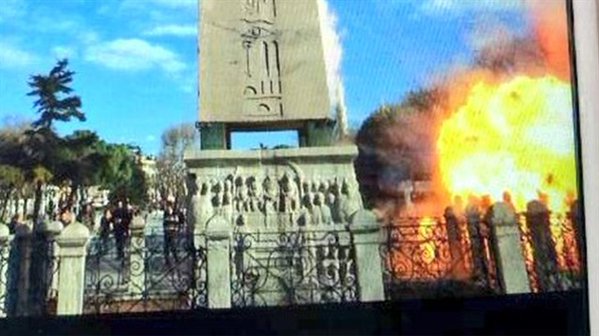 Blast in Istanbul's Sultanahmet neighborhood: Initial reports show 10 dead, 15 injured
An explosion occurred today in the Istanbul's Sultanhahmet plaza. The first source say that at least 10 people have been killed. Some of them could be tourists, the city authorities say.
The explosion occurred just after 10:00 local time (08:00 GMT) in the district close to the Blue Mosque. Fifteen people were also wounded in the blast, the Istanbul Governor's Office said in a statement on its website. Some reports suggest the explosion was caused by a suicide bomber.
[feed url="http://www.breakingnews.com/feeds/rss/explosion-in-istanbul-january-2016″ limit="11″ descs="yes" date="yes"]