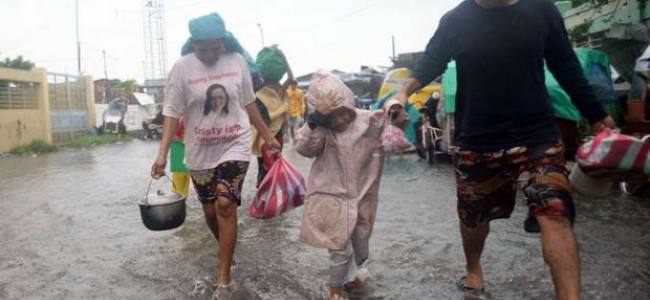 Bonn - Advancing DRR to Enhance Sustainable Development in a Changing World (Intensive Summer Course)
Bonn, (Germany) will host an intensive course on DRR in a changing world, from 20th June to 1st July 2016
The necessity of many training courses on DRR, such as this one, is growing because of dangerous environmental events, like floods, landslides and drought, which represent a threat.
That is why information and interest in this topic have grown considerably. The aim of this course is to increase the capacity of disaster prevention, in particular in areas where people or environment are more vulnerable.
In order to safeguard human security, experts have to take into consideration interrelated factors, like social, political, economic, technological and environmental variables.
These ones determine the impact of hazards when they occur.
That is why the purpose of this 11-day course is to increase the awareness towards vulnerability and resilience in the field of DRR and CCA (Climate Change Adaptation).
Lectures are based on UNU-EHS key research questions and covers several topics:

– Environmental, physical, social, and economical vulnerability;
– Processes and conditions that have an impact on vulnerability and determine vulnerability patterns;
– Measures and activities which enable shifting from vulnerability to resilience policy recommendations;
– International law and a rights based approach to the 2016/Post-2016 discussions on DRR, development, and climate change;
– Using methods, models, geospatial technologies and hands-on practical exercises for understanding early warning systems, emergency response preparedness, DRR and CCA;
– Early Warning Systems and Geospatial Technologies in support of disaster management, emergency response preparedness, DRR and CCA;
– Disaster coordination and management within national and international organizations.
Lectures are designed for academics and practitioners working in related fields who have obtained a master's degree. In particular, participants must have held master's degree in disciplines strictly tied with vulnerability and risk management, such as geography, economics, engineering, environmental science or related disciplines.
Find further information here.