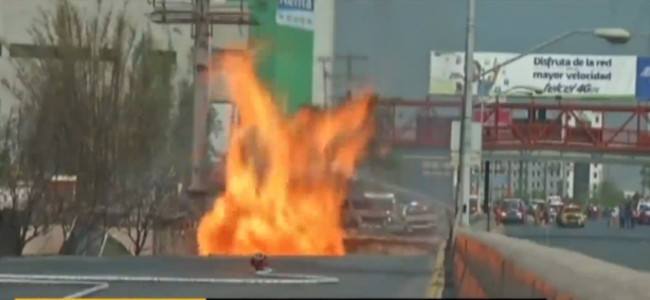 Burning crater in the middle of Mexico highway after gas pipeline blast
(SAN PEDRO) – More than 2,000 people have been evacuated in Mexican town of San Pedro after a huge gas explosion, without any immediate report on possible casualties. Video from local TV shows firefighters battling the fire to avoid the flames spreading to nearby houses. Local media reported that a water leak near a construction site caused the ground to soften, loosening an electricity pole which fell on the pipeline and caused the explosion.

No injuries have been reported.