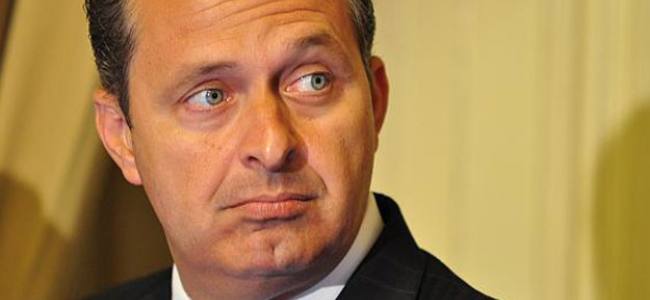 Candidate for the presidency of Brazil dies in air crash
A small plane coming from Rio de Janeiro and was headed to Santos Air Base, crashed in Boqueirao neighborhood in the city of Santos, killing presidential candidate of Brazil Eduardo Campos.
According to preliminary information, the executive jet began the process of landing at the Air Base, but due to bad weather, had to lunge after it, communications were damaged and in a few moments the aircraft fell on a house in the neighborhood Boqueirao, which is a few miles of the Air Base.

The aircraft had seven occupants, five passengers and two pilots, all died in the crash, still no information about victims who were in the house reached.
The Federal Criminal Police sent three experts who should arrive today to the city of Santos, to assist the Air Force in the investigation. The governor of the state of São Paulo, Geraldo Alckmin, canceled his appointments today arrived at the scene in the early afternoon.
It is still early to say the cause of the fall of the aircraft, which can be said is that the jet was capable of making flights in bad weather, for instruments. Agents of Aeronautics, experts from the Military Police and Federal Police investigate possible causes of the accident.