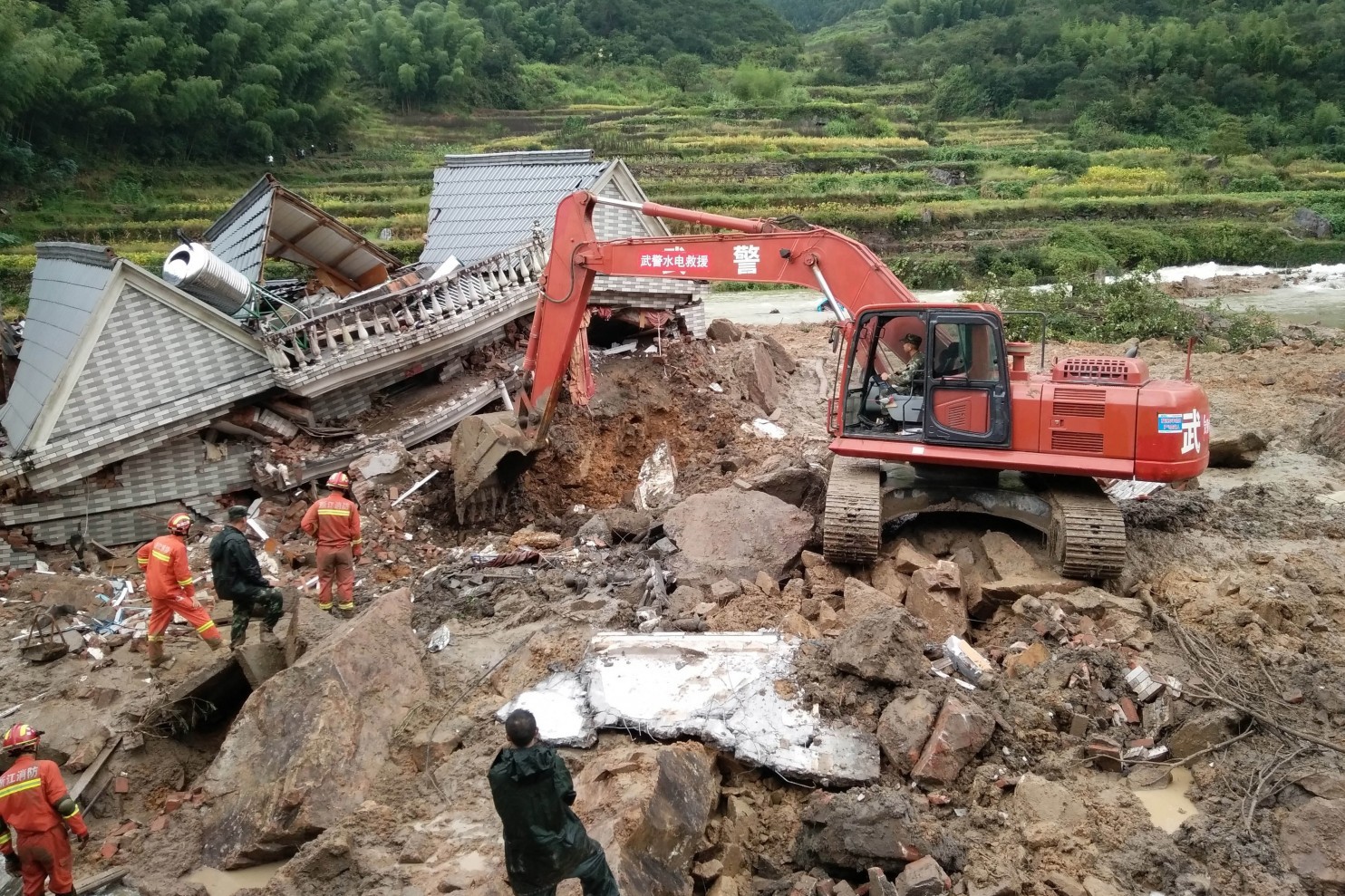 China reports 6 dead, 23 missing in typhoon landslides
BEIJING — 6 people are reported dead and at least 23 people are still missing after two landslides triggered by a major typhoon swept through separate villages in southeastern China, state media reported. The landslides Wednesday in Zhejiang province, south of Shanghai, are confirmed to have each killed three people, while rescue crews and sniffer dogs continued to search for survivors on Friday.
Authorities in the village of Sucun said late Thursday that more than 20 people are still missing. Video published by the official Xinhua News Agency showed fast flood waters carrying rocks and debris rushing down a mountain and into the hamlet.

"I heard a loud noise and rushed outside," one villager, Zheng Quanwei, told Xinhua. "It was getting dark, but I could see some collapsed houses on the hillside."
The official China Daily newspaper said the landslide hit Sucun at about 5:30 p.m. as villagers were sitting down to supper. Some rushed to help trapped neighbors while others hiked up the mountain seeking safety on higher, more solid ground.