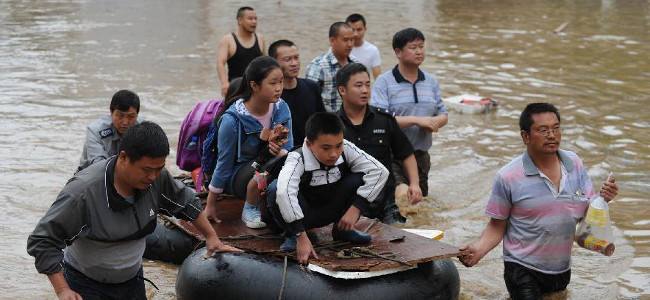 Dramatic rainfall hits south of China: 2 dead and 2 missing
Heavy rain in Pingba County, southern China, has caused a powerful floods. The huge downpour has fall over 7 inches (188 millimeters). Heavy rain started to batter Pingba Monday night, inundating roads and residential areas. 2 people die, and other 2 missed.

Rain-triggered flood trapped more than 1,000 vehicles across the county, and rescuers are busy freeing the vehicles out. It is not known if there are any casualties. To make matters worse, a nearby reservoir burst during the rainstorm, bringing the water level to about 4 foot (1.3 metres). Although the flood has started to recede Tuesday afternoon, torrential rains are expected to affect the county in the next few days, according to a local meteorological department in China.