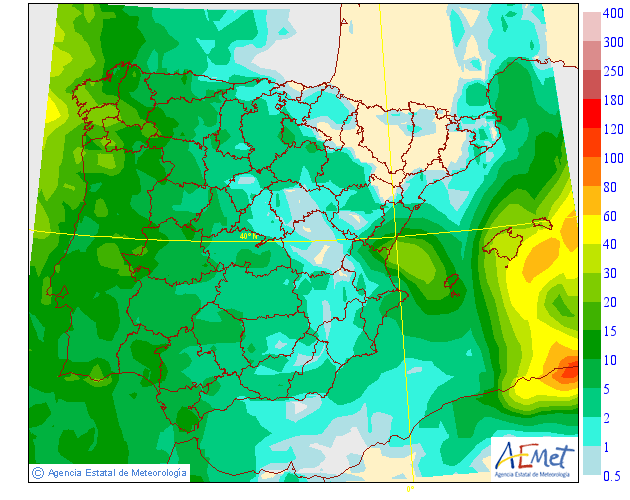 Ex-hurricane Joaquin could hit Spain and France in the next days
(Reuters) – Joaquin is slowly weakening as it moves rapidly east-northward, the U.S. National Hurricane Center (NHC) said in its latest advisory on Wednesday.
Joaquin was about 465 miles (750 km) south-southeast of Cape Race Newfoundland with maximum sustained winds of 75 mph (120 kph), the Miami-based weather forecaster added. The hurricane is moving toward the east-northeast near 32 mph (52 kph) and this motion is expected to continue through Friday, the agency said. Joaquin is expected to become a large extratropical cyclone by Thursday, the NHC said.

The most recent forecasts show that Hurricane Joaquin, presently moving northeastwards across the Atlantic as a weakening Category 1 storm, is expected to track to the south of UK and have little impact on the UK's weather. Over the next 24 hours the Hurricane will continue to weaken to become a mid-latitude depression and track eastwards towards Iberia by the weekend before dissipating.
Over the UK, a ridge of high pressure will bring fine conditions for many on Thursday and Friday and will combine with high pressure building from Scandinavia for the weekend. This will prevent any Atlantic weather systems from crossing the country, leaving many places with a generally dry but rather chilly feeling weekend. Northern Ireland and western Scotland will be cloudier with some rain at times, mainly on Sunday.