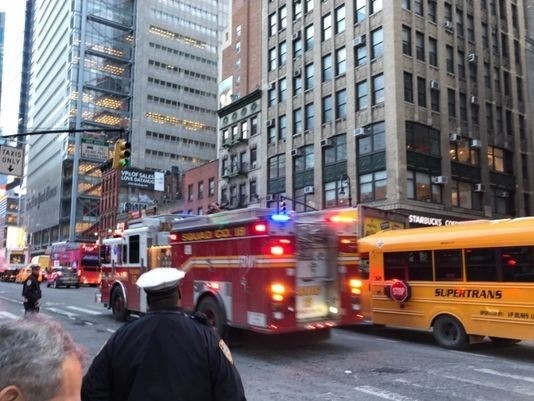 Explosion at Manhattan hub in the morning
UPDATES: authorities report one male suspect, who has been found injured and taken in custody.
The number of injured is 4 and they are not in danger.
–
An explosion of unknown origin occured at 42nd Street and 8th Ave in Manhattan. According to the police, the responsible for this, was a guy with a pipe-bomb.  The A, C and E line have been evacuated.
The fire department was responding to the scene, together with the authorities. There are no reported victims or injured, at the moment.