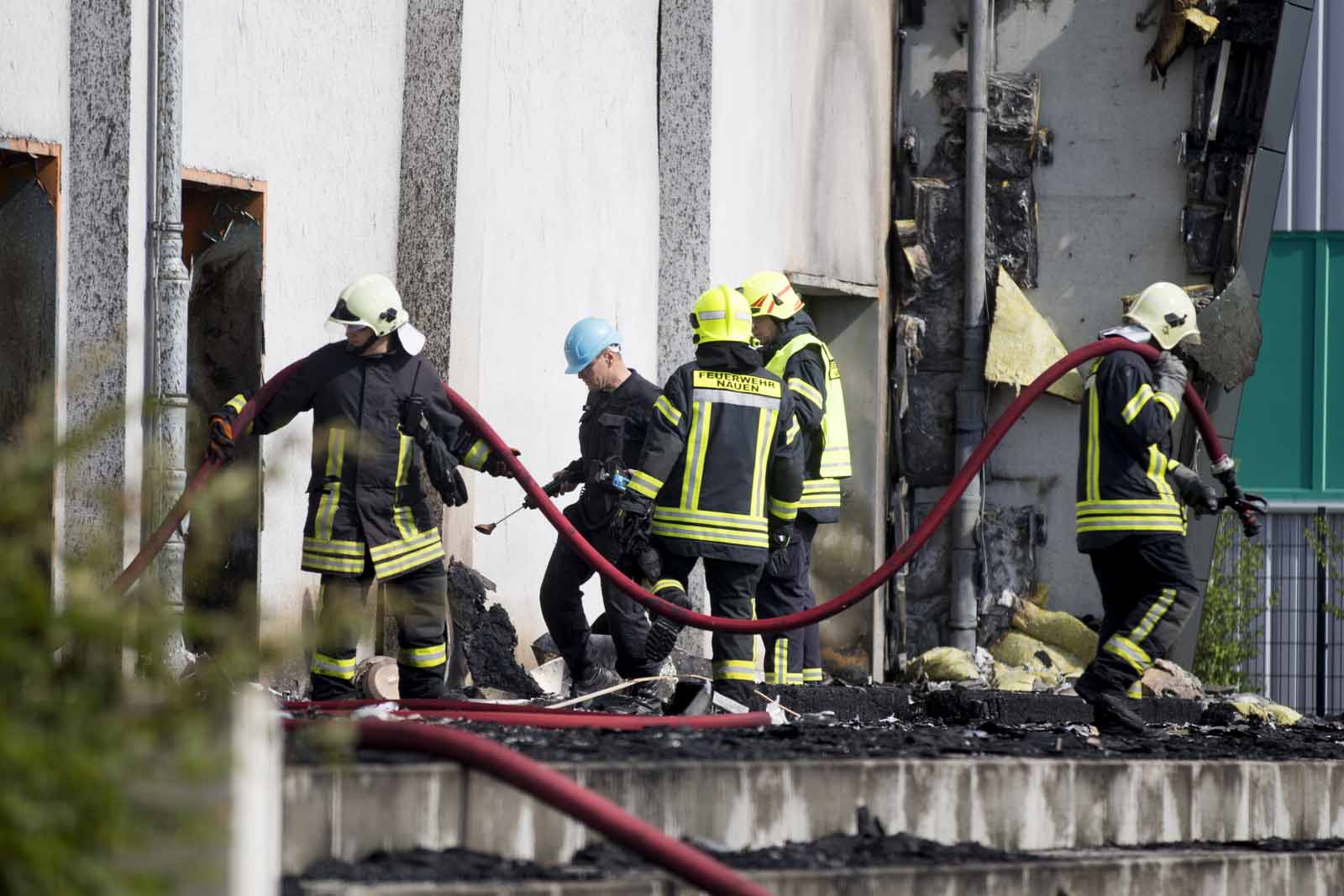 Fire in a refugee accomodation in the south west of Germany: Arson or blaze?
Rottenburg, Germany (AP) – German Firefighters reported that a fire (it's not clear if an arson or a blaze) broke out in a refugee accomodation in Rottenburg, south west of Germany. At least five people have been injured during the accident. It's not the first case of fire in a structure predisposed for the migrant hospitality.
Fire services were called to the makeshift village of portacabins overnight on Sunday. A police spokesperson said two people suffered leg injuries after jumping from a window, while three others were also being treated for mild smoke intoxication. Four of the five people injured in the fire were transferred to a hospital. More than 80 asylum seekers lived in the temporary refugee shelter. The uninjured were transported by buses overnight to Rottenburg's festival hall where they were cared for by the German Red Cross.
Around half of the 56 containers were damaged in the fire, with the remaining cabins now uninhabitable.
Local authorities were unable to immediately determine the cause of the fire, though a xenophobic motive has not been ruled out.
Warm welcome despite attacks

Amid the huge influx of asylum seekers, Germany has seen a wave of attacks on refugee homes or planned accommodation in recent months.
Authorities dealt with a similar incident in Neckargemünd on Saturday – also in southwestern Germany – after a smoke bomb was thrown into the courtyard of a home which was being used to house around 50 refugees.
Germany is expected to take in around 800,000 asylum seekers this year. Chancellor Angela Merkel's coalition announced late on Sunday that 3 billion euros ($3.3 billion) will be included in the 2016 budget to cover the costs, and a further 3 billion euros will be set aside to help states and local governments deal with the ongoing refugee crisis.
Thousands of asylum seekers arrived in Munich this weekend before they were taken to accommodation in other cities including Dresden, Hamburg, Frankfurt and Dortmund.
Despite the reports of suspected arson attacks on refugee accommodation over the weekend, many Germans welcomed the asylum seekers, with large groups of people turning out to offer food, drinks and toys for the children.
ksb/kms (AFP, dpa)