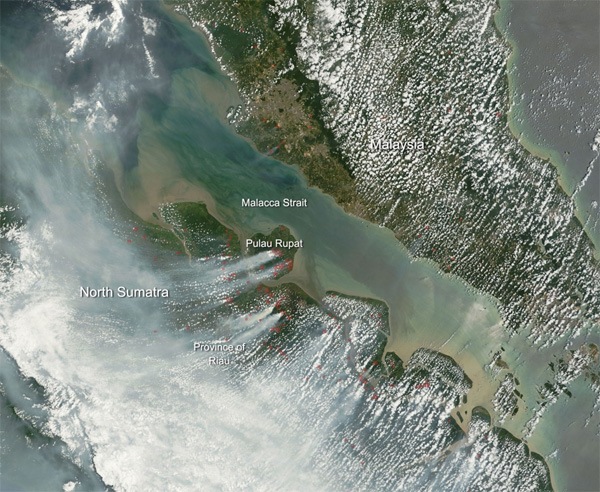 Haze in South Sumatra drops from hazardous level to unhealthy range
PALEMBANG, Indonesia: The air pollution index (API) in Palembang, South Sumatra, dropped from the hazardous level of 627 in the early hours on Friday (Oct 2) to 244 at 9am local time.
However, haze caused by fires burning throughout the region continues to hover over the city in the unhealthy range between 150 and 250.
A local state university, Sriwijaya University, confirmed that students and staff had been instructed to take two days off due to the lingering haze.

On Thursday, more than 509 hotspots were detected in Sumatra, with the API reading in Palembang nearing the 1,000 mark.
Despite the high level of haze that continues to affect parts of Southeast Asia, the Indonesian National Disaster Management Agency (BNPB) said it is not necessary to raise the forest fires and haze crisis to a national disaster level. However, the agency admitted certain conditions need to be met.
The last time Indonesia declared a state of national disaster was in 2004 during the Asian tsunami which killed more than 200,000 Indonesians.