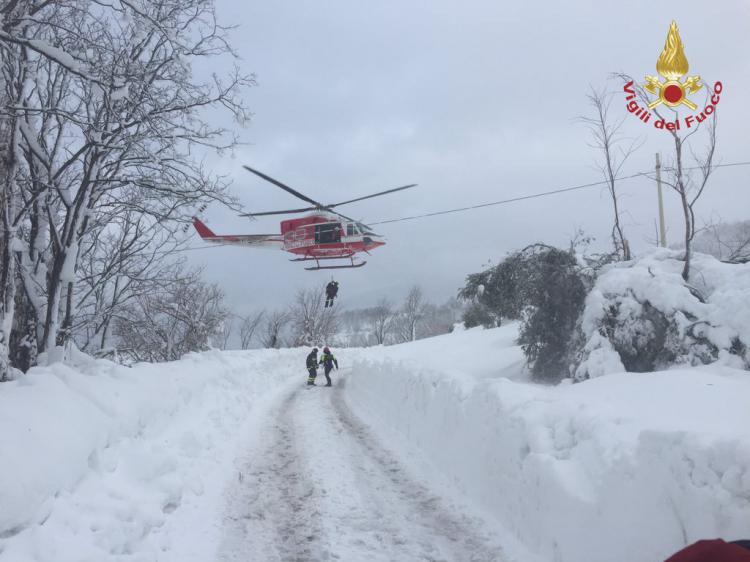 Heavy snow and quakes are threatening Central Italy
Italy – These hours are crucial for Italian rescuers. Central Italy is covered with meters of snow and still threatened by earthquakes. A dangerous blend which makes rescuers' job even harder.
Fabrizio Curcio, chief of Italian Civil Protection, asks respect for rescuers and people involved in this situation. This is the case of exceptional phoenomena: on a side, wheather is snowy and people are suggested to stay home because of the cold and the snow. On the other side, if a quake occurs, people must evacuate houses. It is an extremely complicated scenario. Many people equipped some places with tents in order to welcome people who are afraid of quakes. But snow is big issue to face.
Prefecture and Rescue Associations are keeping on working harder to reach the most critical areas. Situation is still complicated because of the weather. In Lazio, Abruzzo and Marche are foreseen heavy rains for tomorrow. In order to help people in Central Italy, Civil Protection of each Region has been mobilized. However, as Curcio said, the situation still remains critical.