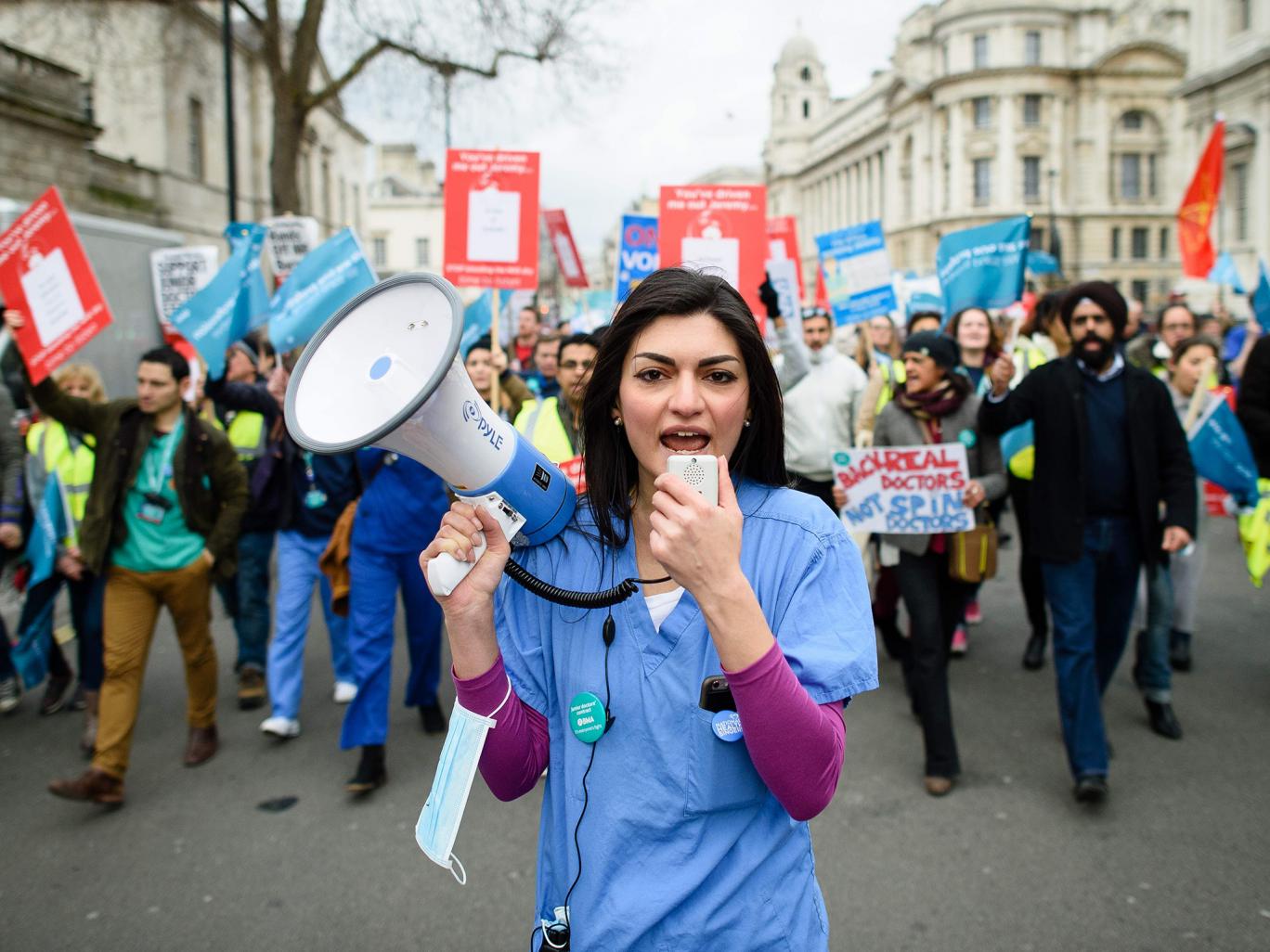 #JuniorDoctorsStrike - You will miss your NHS when it is gone. Support it now.
Today there is another Junior Doctor strike
To better understand the reason why Junior Doctor protest, there is a summarized list for you:
1 – Junior doctors already works weekends, and nights, and bank holidays.
2 – The new contract has always been within the same "pay envelope". There has never been any potential for additional pay. No version of this contract could give junior doctors a pay rise. This is not why they are striking.
3 – Any "pay rise" you may have read about would apply to basic pay only, and is offset by savings in pay for out of hours work. For those that do the most out of hours, including emergency Medicine and Anaesthetics (the master specialty) there will be a drop in overall pay. See point 2.
4 – Jeremy Hunt has never been clear about what he means by a seven day NHS. We already have one that provides for emergencies 24/24 7 days a week. We do this fairly well, and have data to demonstrate it.

5 – If he wants more planned clinics and operations at the weekend we either need more doctors, each doctor to work more hours, or to work less hours Mondey to Friday, thus making any "weekend effect" an "all week effect". This is just simple maths. This is the patient safety issue junior doctors are striking over.
6 – We are in the middle of a recruitment and retention crisis. Applications to medical school are down, and around 50% of this year's new doctors will leave the NHS after 2 years to go elsewhere. Rotas are unfillable and loss of good will and locum pay caps make it impossible to find someone to do the extra work. There arent' enough doctors to staff the NHS for five days a week, never mind seven. See point 5.
7 – The NHS is in trouble, and you will miss it when it is gone.
Please support your NHS.
Read the original post on the Rob Fleming profile
Read more on the Indipendent Voices online
Read also the Health Secretary Jeremy Hunt reply on the Indipendent
Today's strike, some facts. @johannmalawana @Jeremy_Hunt #JuniorDoctorsStrike #notsafenotfair pic.twitter.com/f6Gyw1uxOY

— Rob Fleming (@RobJimFleming) 9 Marzo 2016
LIVE UPDATE FROM TWITTER: Tweet riguardo #JuniorDoctorsStrike