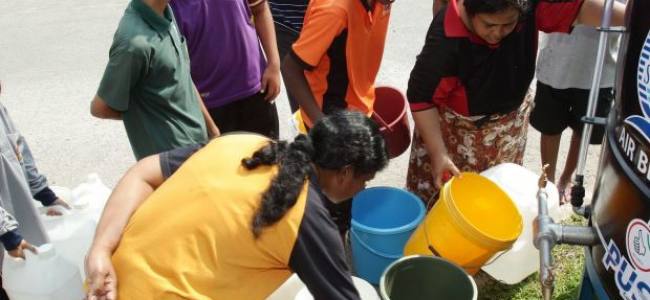 Kuala Lumpur: 700,000 households affected by water disruptions
PETALING JAYA: Over 700,000 households are affected by water disruptions caused by low water levels at treatment plants in Selangor and Kuala Lumpur. Syarikat Bekalan Air Selangor Sdn Bhd (Syabas) said Gombak, Kuala Lumpur, Petaling, Klang/Shah Alam and Hulu Langat districts will face water cuts and low water pressure for an indefinite period of time.

According to a Syabas statement, the reduction in the flow of raw water from Sungai Selangor have forced the water concessionaire to reduce the water pressure to treatment plants which led to the water issue. Some areas in Hulu Langat and Kuala Lumpur suffered water shortages and low pressure since June 17 due to production of treated water from the Sungai Semenyih and Sungai Langat treatment plants which could not meet the demand. Some areas in Klang/Shah Alam also experienced water outages and low pressure on June 24 due to the temporary closure of the Sungai Selangor Phase 1 managed by the Syarikat Pengeluar Air Selangor Sdn Bhd (SPLASH). This was due to the interruption of electricity supply from 4am to 6am the same day at the water treatment plant. This resulted in the reduction of treated water from the plant. The water supply to the affected areas are still not fully recovered.