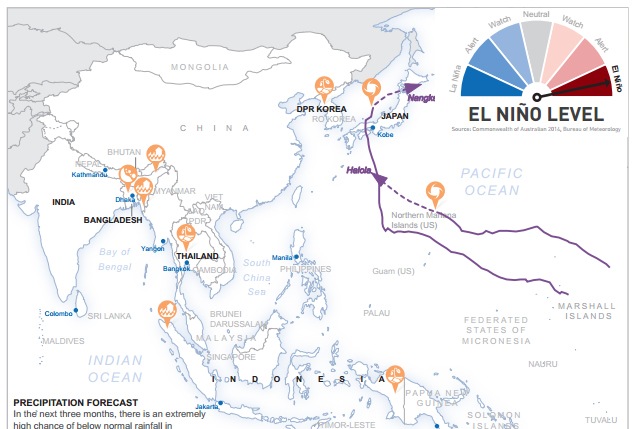 Latest humanitarian snapshot highlights flooding in Indonesia, India and Bangladesh
Source: UN Office for the Coordination of Humanitarian Affairs
Country: Bangladesh, Democratic People's Republic of Korea, India, Indonesia, Japan, Kiribati, Nauru, Nepal, Papua New Guinea, Tuvalu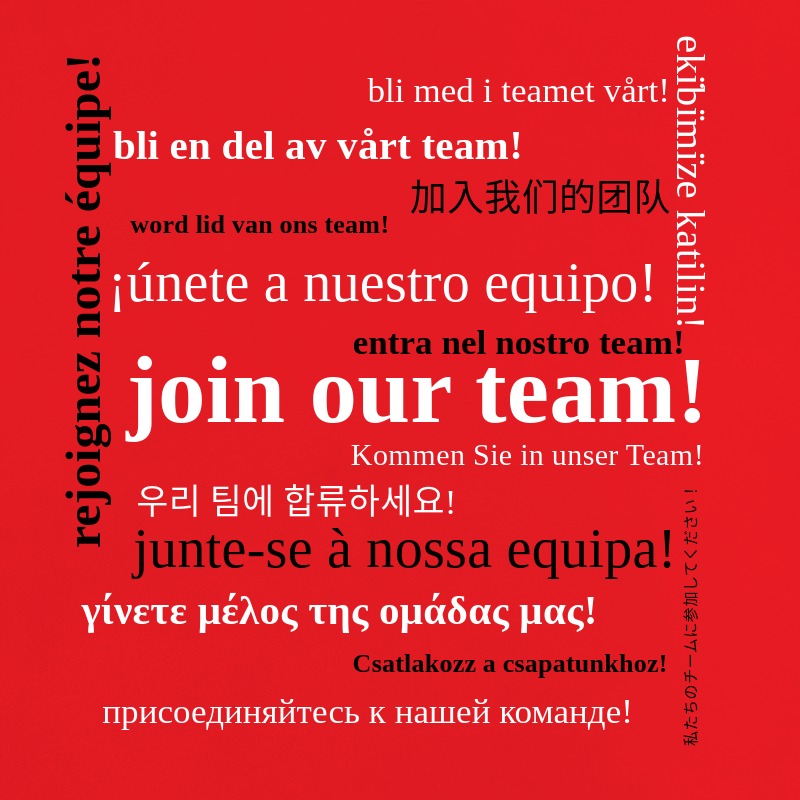 In Thailand, although the wet season has started, seven out of 67 provinces are contending with drought conditions, according to the National Disaster Warning Centre.
INDONESIA
Drought and extreme cold weather since early Jul in remote and inland Papua Province, particularly Lani Jaya and Puncak Jaya Districts, has created acute food insecurity. Eleven people died, including seven children and 20,160 households are reportedly affected.
Local government is providing assistance, including 28 tonnes of food.1
Following days of heavy rain, there was flooding in Aceh Jaya District of Nanggroe Aceh Darussalam Province on 15 Jul. Over 7,900 houses were inundated and 25,750 people affected, including almost 2,300 displaced.
Local authorities reported eight damaged houses and some damaged bridges.
Floodwaters have receded. Local government provided relief assistance and the army installed a temporary bridge connecting Banda Aceh and Meulaboh, which collapsed during the flooding.2
INDIA
Heavy rain affected north-eastern India over 14-16 Jul, causing landslides and floods in some areas of Arunachal Pradesh and Assam. Sonitpur, Lakhimpur, Kokrajhar and Dhemaji districts were affected.
The situation is worse in Sonitpur district with over 79,000 people affected followed by Lakhimpur with almost 6,250 people affected.
District Authorities have opened 19 evacuation centres in Sonitpur district for almost 16,400 people. Damage to crops, livestock and infrastructure are reported in the affected districts. No casualties are reported.3
THAILAND
The wet season is under way however seven out of 67 provinces are contending with drought conditions, according to the National Disaster Warning Centre. Water rationing is taking place in almost a third of the country and farmers are asked to delay planting their main rice crop
JAPAN
Tropical Cyclone Nangka made landfall on 16 Jul in Kochi Prefecture, souther Shikoku island. Local media report four deaths and 56 injured, while preventive evacuations were issued for 850,000 people across 14 prefectures affected, Almost all evacuees have returned home and advisories lifted.5
BANGLADESH
There was a landslide on 18 Jul in Baijedbostami and Lalkhan Bazar in Chittagong district. Initial reports indicate seven deaths and three people seriously injured. The monsoon is predicted to bring heavy rainfall over Dhaka, Khulna, Barisal, Chittagong and Sylhet divisions with increased risk of landslides.6
Following landslides and floods caused by rainfall in late June in Cox's Bazar, Banbardan and Chittagong a joint needs assessment (JNA) was concluded last week. Community discussions highlighted food, restoration of livelihood and repair of damaged homes as the top priorities. The Humanitarian Coordination Task Team will meet on 20 Jul to discuss the JNA findings and recommendations.7 until Aug.4
DEMOCRATIC PEOPLE'S REPUBLUC OF KOREA
Drought conditions persist with North and South Hwanghae, South Hamgyong and South Pyongan Provinces the worst affected. On 15 Jul, the Public Distribution System (PDS) ration was reportedly reduced to 250gm per person per day, down from 310gm in early Jul and 410gm in Jun. The further reduction in PDS rations one month earlier than last year, raises concerns about losses to the early harvest, the results of which are due later this month
from ReliefWeb Headlines http://bit.ly/1CRCb40
via IFTTT