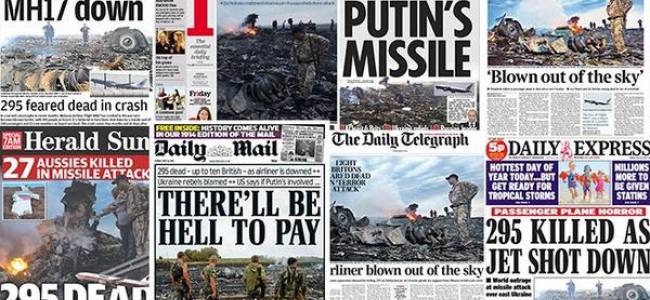 MH17, rescuer find the black box
REUTERS, July 18, 2014 – Rescue workers have recovered the second flight recorder from the Malaysia Airlines MH17 jetliner which was shot down yesterday night while flying over Ukraine, Reuters said. Pro-Russian separatists in the region said yesterday they had found one of the "black box" recorders when the Malaysian airliner came down, killing all 298 people on board. Ukraine accused pro-Moscow militants, aided by Russian military intelligence officers, of firing a long-range, Soviet-era SA-11 ground-to-air missile. Leaders of the rebel Donetsk People's Republic denied any involvement and said a Ukrainian air force jet had brought down the intercontinental flight. – Reuters, July 18, 2014.
A total of 167,293 families and 882.326 persons were affected in the Philipines. 525.791 were dispaced and served inside 1200 evacuation centers.