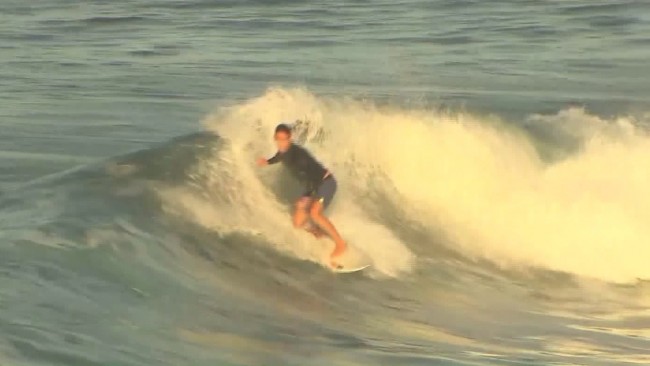 More than 5,000 people rescued during the Labor Day Holiday in LA and Orange counties
SOURCE: KTLA – Lifeguards in Los Angeles and Orange counties rescued more than 5,000 people during the Labor Day holiday weekend and expected more operations may be conducted Tuesday as the trend of strong rip currents and large surf continued.
More than 2,000 rescues took place in L.A. County between Saturday and Monday, said L.A. County Fire Department Captain John Gregor.
A rescue included anytime a lifeguard made contact with a swimmer or surfer and physically helped them to shore, he added.
Although it was an unusually high number of rescues, according to Gregor, the area's totals were beat out by Orange County, which the OC Register reports saw more than 3,600 over the three-day span.
No deaths were reported in either county.
"That's a lot of rescues," Gregor said. "Last year, through the entire year, we saw 15,000 rescues for the whole year. This year we're almost at 13,000."
Although fewer people were expected at beaches Tuesday, as the holiday weekend ended and many people returned to work or school, a three-day excessive heat warning was issued Tuesday by the National Weather Service and those living in the valley areas may seek shelter from the predicted triple-digit temperatures.
A beach hazard warning was also issued by the weather service, warning of 3-to 5-foot surf at beaches in L.A., Orange and Ventura counties on Tuesday; and up to 7 feet at south and southwest-facing beaches.
The popular surfing spot The Wedge in Newport Beach was expected to see sets up to 8 feet.

Surf was expected to gradually decrease during the day, and the warning expired at 7 p.m.
"We definitely advise all novice beachgoers to stay on shore and watch the experts out there because it's extremely hazardous today," Michael Beuerlein with the Huntington Beach Fire Department said.
Those who did decide to face-off with the strong currents were advised by Beuerlein to do four things:
Know how to swim
Seek advice from a lifeguard before swimming
Swim in front of a lifeguard tower that is open
Swim with a friend so you can help each other, or one person can get a lifeguard when and if needed
This year's high number of rescues was related to the unusually warm weather and water, and large swells, Gregor said.
This comes a month after federal forecasters in August said continued warm sea-surface temperatures in the Pacific Ocean has led to the prediction of a strong El Niño to peak in the late fall or early winter.
El Niño is a climate pattern in the tropical Pacific Ocean that occurs about every two to seven years and is the result of the interaction between the ocean's surface layers and overlying atmosphere.
This year's El Niño war dubbed "Bruce Lee" in July by Emily Becker of the National Oceanic and Atmospheric and Administration because of its strength.
It's predicted to be the most powerful on record, possibly bringing extreme rainfall.