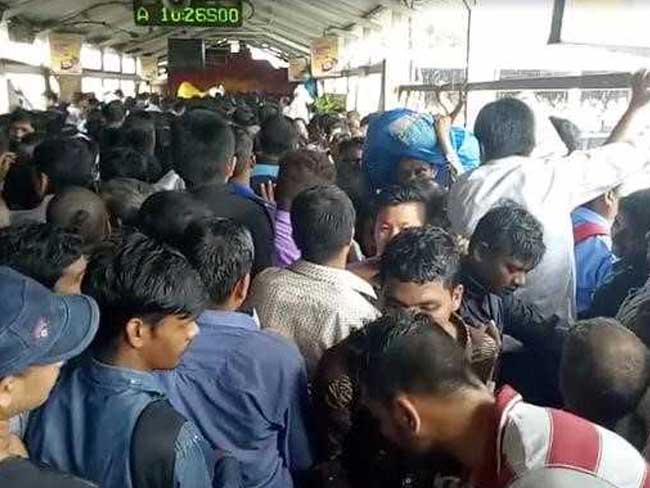 MUMBAI: Killed by the crowd – 22 people died and over 30 seriously injured
MUMBAI – Today around 10.30 at a local station of Mumbai around 22 people died and over 30 seriously injured because of a stampede at a narrow foot over-bridge linking Elphinstone Road and Parel suburban stations. during a heavy rain.
The chaos allegedly happened because 4 trains arrived at the same time, and to many people were crowding the platform. Some women splitted because of the rain and the tragedy began.

There were too many people in a cramped space. Witnesses said, that people were trying to rush to their trains, the stampede happened.

Railway Minister Piyush Goyal visited the spot of the stampede in Mumbai and paid condolences to the family of the deceased. The minister said that they will take whatever steps are required.