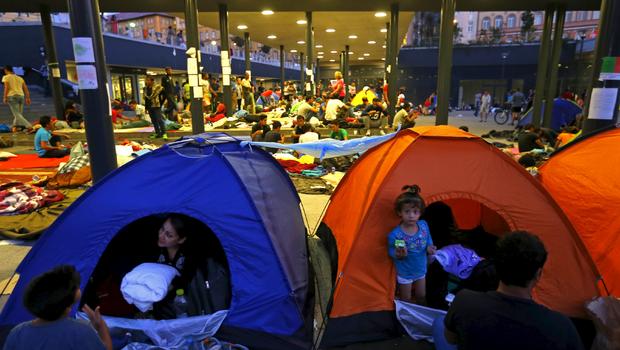 No more migrants: Greek Police close borders
ATHENS, Greece (AP) — The Latest in the influx of people into Europe. All times local:
9:40 a.m.
Police in northern Greece have closed a border crossing with Macedonia and are stopping people from getting within 5 kilometers (3 miles) of it following a standoff with hundreds of people who have been denied entry.
Authorities early Wednesday closed the area and briefly detained journalists and photographers at the perimeter. More than 200 riot police have been deployed to the border area at Idomeni following the standoff that has halted freight rail services from Greece to other European countries.
The migrants have been stranded at the border for three weeks after authorities in Macedonia restricted access to citizens from countries normally granted political asylum, such as Syria and Iraq.
Police said the migrants will be moved to Athens in buses.

___
9:10 a.m.
Greek authorities say at least 11 people have died and 13 are missing after a boat carrying about 50 migrants sank in the eastern Aegean Sea.
The coast guard said 26 people have been rescued alive. It said the accident occurred early Wednesday when a wooden boat carrying the migrants from Turkey sank near the islet of Farmakonissi.
The dead were five children, four men and two women. Their nationalities were not immediately known.
Greece is the main entry point for refugees and economic migrants seeking a better life in the European Union.