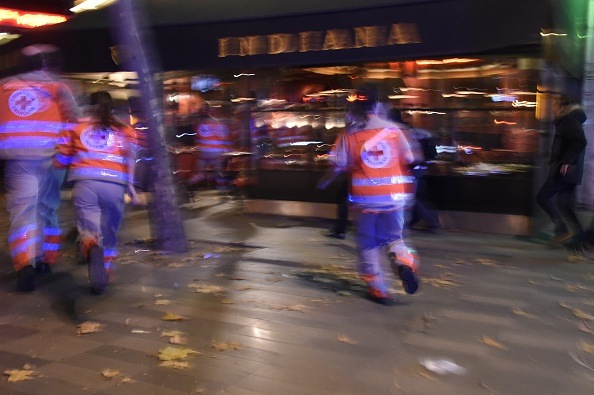 Paris Attacks: Breaking news and updates
On the evening of 13 November 2015, a series of coordinated terrorist attacks—consisting of mass shootings, suicide bombings and hostage-taking—occurred in Paris, France, and Saint-Denis, its northern suburb. Beginning at 21:16 CET, six mass shootings and three separate suicide bombings near the Stade de France occurred. The deadliest attack was at the Bataclan theatre, where attackers took hostages and engaged in a stand-off with police which ended at 00:58 on 14 November.
At least 129 people were killed, 89 of them at the Bataclan theatre. A further 352 people were injured by the attacks, including 99 people described as being in a serious condition. In addition to the civilian casualties, seven attackers were killed and authorities continued to search for any accomplices that remained at large. Prior to the attack, France had been on high alert since the January 2015 attacks in Paris that killed 17 people, including civilians and police officers. At 23:58, French President François Hollande announced a state of emergency, the first since the 2005 riots, and placed temporary controls on the country's borders. The first citywide curfew in Paris since 1944 was also put in place.
On 14 November, the Islamic State of Iraq and the Levant (ISIL or ISIS) claimed responsibility for the attacks. ISIL's motive was claimed by the group to be retaliation for French involvement in the Syrian Civil War and Iraqi Civil War. Hollande said the attacks were organised from abroad "by Daesh," a pejorative Arabic acronym for ISIL, "with internal help," and described them as "an act of war." The attacks were the deadliest to occur in France since the Second World War, and the deadliest in the European Union since the Madrid train bombings in 2004.
LINKS

[feed url="http://www.breakingnews.com/feeds/rss/paris-shooting-nov-13-2015″ limit="10″ descs="yes" date="yes"]