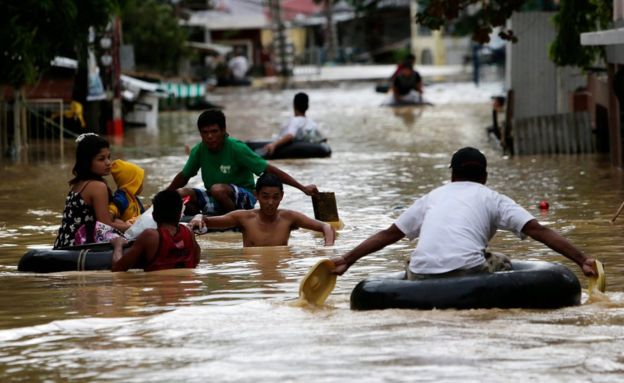 Save the Children: World must reach a new agreement to tackle climate change
Article author: Joana Alfaiate
Political leaders from across the world have gathered at the UN climate conference in Paris this week to reach a new global agreement to tackle climate change. The agreement will include cutting greenhouse gas emissions and new financing pledges for adaptation to the effects of climate change. A strong agreement and renewed commitment to curbing climate change are critical if we are to keep global temperature rises below 2° celsius.
Previous targets for emissions cuts haven't been consistently met and, as a result, global temperatures are likely to keep rising above this threshold. We're on track for a rise of 3 degrees by 2100, which highlights the pressing need for a global agreement.
To put the 2° target in perspective, the difference between global temperatures now and at the last ice age is only about 5 degrees.
One of the toughest challenges of the century
Climate change has the potential to completely alter the world as we know it.
Extreme weather events will become more frequent – including extreme weather variations, and disasters like droughts and flooding.
Changes in temperature will affect food sources and natural resources and will have a damaging impact on people's health.

Not to mention the fact climate change could force millions out of their homes.
Children will be among the worst affected, especially those in the poorest and most vulnerable communities. Poor communities are the least able to cope with costs associated with adaptation; their survival and livelihoods are the most dependent on natural resources; and they are least able to cope when disaster strikes.
Poor people's dwellings are particularly vulnerable, as is the case in Bangladesh, where around 33 million children live in poverty.
These children will not only be affected by climate change now, they will also be the ones bearing the cost of it in the future.
Sustainable Development Goals at risk
Climate change has the potential to undermine the achievements of the Millennium Development Goals in tackling poverty, hunger and non-communicable diseases. And it will not be possible to achieve the newly-agreed Sustainable Development Goals without tackling climate change. Besides the Goals that deal directly with climate and the environment (goals 7, 13, 14 and 15), the devastation and instability that climate change can bring would damage any effort to promote peace and prosperity.
What can you do?
On the weekend of 28 and 29 November, hundreds of thousands of people marched around the world, showing the overwhelming public demand for urgent action on climate change. Now is the moment for millions of us to declare that we all share a vision of a better future and demand that our leaders put it into practice. A world free of poverty, inequalities and climate change is within our reach.