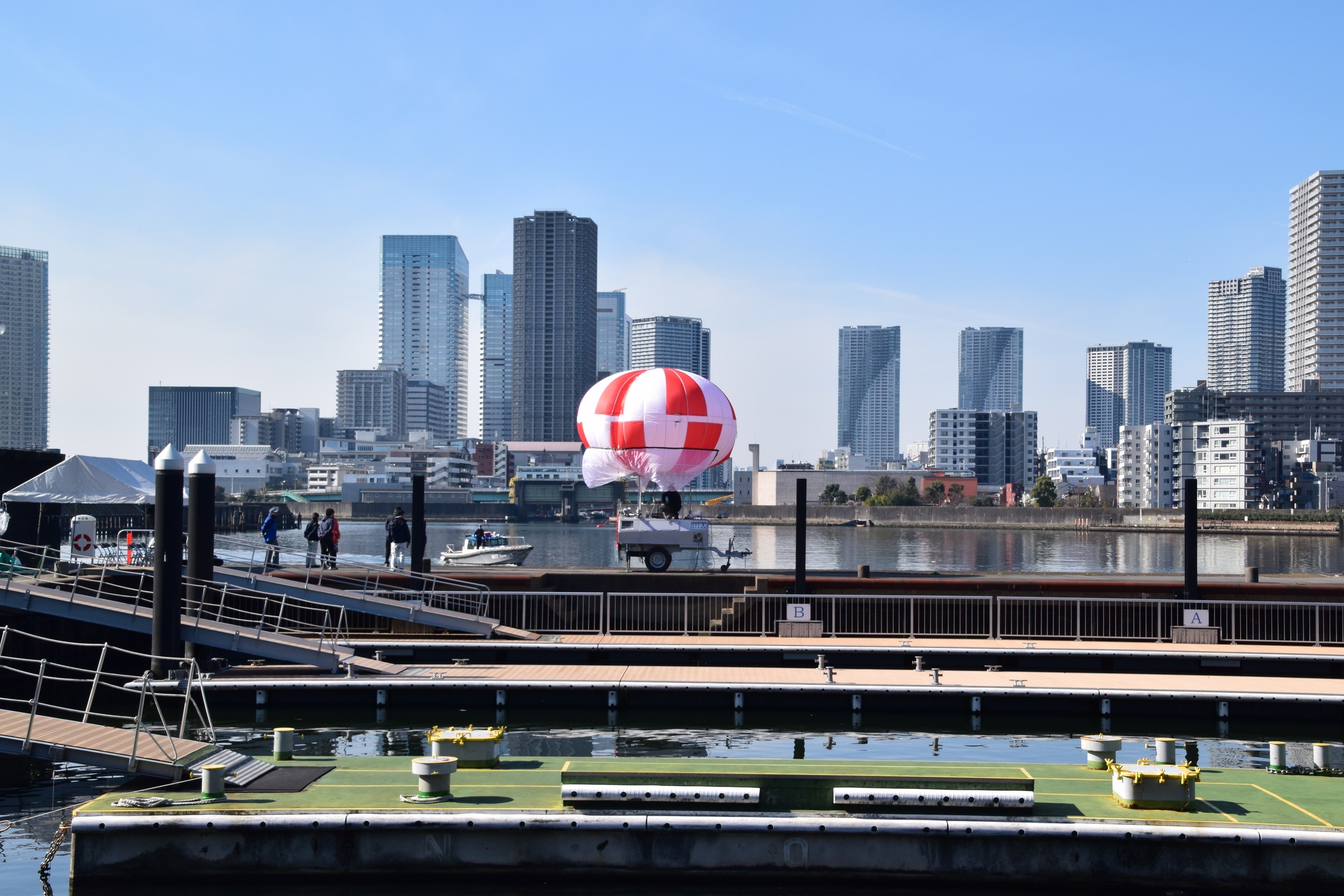 SEECAT 2017: RT to present the Skystar 180 aerostat, which was successfully deployed in Japan during the Tokyo marathon
The Skystar 180 is a cost-effective solution for public security and counter-terror missions
SEECAT 2017, West Hall 1, Booth SK06.
The Israeli-based aerostat company RT LTA Systems Ltd. will present its Skystar 180 aerostat at Seecat, the Special Equipment Exhibition & Conference for Anti-Terrorism in Tokyo, Japan.

The Skystar 180 is a small sized mobile aerostat, designed for tactical mid-range surveillance and public safety, as well as for police and military applications. The Skystar systems already accomplished more than 1 million operational hours worldwide, offering availability of over 85% in any given area.
Based on a towable trailer, the system has a stabilized day/night electro-optical payload suspended from a helium filled aerostat, tethered to a ground system. It operates continuously at wind velocity of up to 40 knots, and can lift a payload of up to 20kg, providing surveillance coverage from an altitude of up to 1,000 ft. for up to 72 hours, after which it is brought down for a 20-minute helium refill. Only 2 people are required to fully maintain the system.
Skystar 180 is Ideal for securing massive public events, and was successfully deployed during the Tokyo 2017 marathon, as well as during previous Olympic Games and during the FIFA World Cup in Brazil. Recently, the Skystar 180 system was deployed during Pope Francis' visit to Columbia. In Israel, The Skystar 180 was deployed during the concerts of Justin Timberlake and the Rolling Stones, securing tens of thousands of fans. The Skystar 180 system is also an ideal mean to support VIP security. For example, the system was deployed during President Trump's visit to Israel, during Pope Francis visit to Jerusalem and to Africa, during the Paris climate summit (COP 21), and twice during the G8 Summit (Russia, Canada).
In addition to public safety and VIP security, the Skystar 180 system is also optimal for search and rescue as well as for border protection missions, and is being used continuously by the IDF on the border with the Gaza Strip. In the US, the Skystar 180 system was chosen to be one of the approved technologies for purchase in the annual AEWE (Army Expeditionary Warrior Experiment) conducted by the US Army.

Rami Shmueli, RT's CEO: "RT's Skystar systems were successfully deployed during previous Olympics games, and I am certain that they are an ideal security solution for the Tokyo 2020 Olympics games as well. RT's aerostats provide persistent surveillance for long periods of time at a very minimal cost. No other defense system, manned or unmanned, is as cost effective as aerostats. We are honored to participate at SEECAT for the second time, and present our renowned Skystar family of aerostats, which have accumulated more than 1 Million operational hours worldwide".
The company will present a model of the Skystar aerostat at the company's booth: West Hall 1, Booth SK06.
About RT LTA Systems Ltd.
RT LTA Systems Ltd. is a world-class designer, developer, and manufacturer of the Skystar™ family of aerostats for use in intelligence, surveillance, reconnaissance, and communications applications. Skystar is a self-contained, versatile, easily transportable, cost-effective tactical system comprised of a ground control station, a ground system module, a tether, a lighter-than-air platform, a stabilized payload platform, and a sensor suite.
RT LTA was chosen as one of the 5 most influential companies in the field of aerostats, according to the Market and Markets survey. The Skystar systems already accomplished more than 1 million operational hours worldwide, and are currently operational in various military and civilian missions in many different countries.
RT LTA Systems was established by former military intelligence and current CEO Rami Shmueli, Who served as the head of the aerostats department in the IDF. The company headquarters and production lines are based in Yavne, Israel, and its American subsidiary company, RT Aerostat Systems, is located in Texas.
At July 2016 RT established a subsidiary company named "Aero-T", which specializes in the development and manufacture of large aerostats. Aero-T's first product, the SkyGuard1, is a large aerostat in a Blimp shape, which can carry payloads of up to 90 kg, reach altitudes of up to 1,000 meters, and operate continuously for 7 days without maintenance.