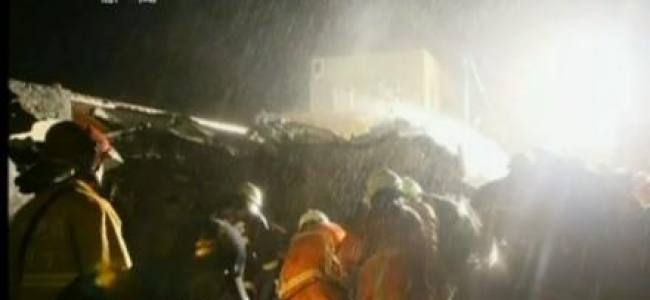 Taiwanese flight crash after a falling emergency landing
UPDATE – The plane was carrying 54 passengers and four airline crew. Twelve people were sent to the hospital almost immediately after the crash, with one arriving without vital signs. Transportation Minister Yeh Kuang-shih confirmed yesterday that there were 46 "missing" and feared dead and 12 injured, but these were still being revived in the hospital as of press time. The injured had crawled out of the crashed plane on their own, said the minister.
The plane, flight GE-222, is an ATR-72, a twin-engine turboprop short-haul regional airliner, and was in service for 14 years at the time of the crash. It was flown by pilot Lee Yi-liang and copilot Jiang Guan-hsing, with over 23,000 and 22,000 hours under their belts, respectively. Lee, 60, worked well with Jiang, who was around 38, said the CAA.

BREAKINGNEWS – Taiwan flight GE222 crash after a falling emergency landing. Rescue teams say they have recovered 10 bodies so far from crash site. Breaking update from CCTV
More news here: http://t.co/SDfClWW5P9
More alert here: http://www.breakingnews.com/i/Bt1P