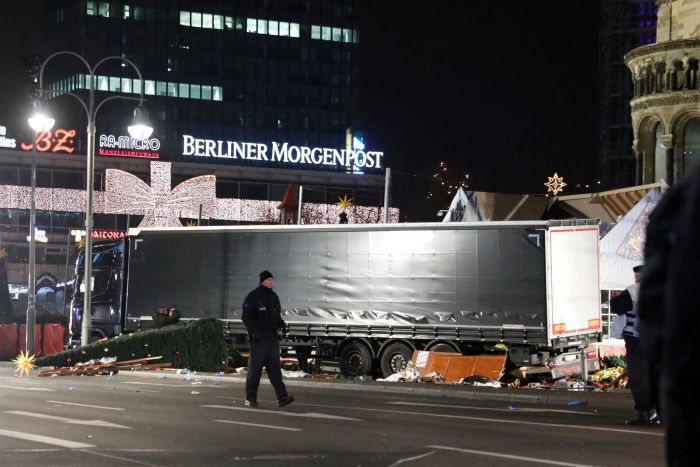 Terror attack in Berlin: a truck into the crowd kills 12 people
BERLIN – This attack echoes the one happened in Nice this year. Authorities confirm that this accident has been voluntary and it is presumably be tied to ISIL.
The truck which has been used for the attack turned out to be Polish, and it is alleged to say, that there were two people inside the truck. The supposed driver, a Polish citizen, was found dead inside the vehicle, while another suspected of uncertain nationality, was supposed to be found 2 km far from the scene and arrested.
For now, doctors are treating injuried involved in the scene. Many of them have a high number of fractures and internal injuries – including bleeding and damaged organs. One doctor said operations would be going on through the night with many of the injured in a life-threatening state so off-duty doctors across Berlin were being brought in.
Source: The Guardian