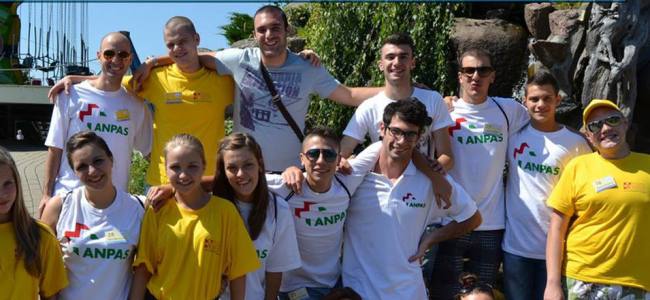 The 5th Samaritan Contest will take place in Venice
The 5th SAMARITAN Contest will take place from August 7 to August 10, 2014 in Adria and Venice, Italy. This year's contest coincides with the run-up to the International Day of Youth! The Samaritan organisations have already registered their teams and ANPAS is currently waiting for the final confirmation of guests to finalise all local arrangements.
CONTEST
Just like at the past contests, there will be a theoretical test on first aid, a city game (the practical part of the contest which will take place in Venice), a creative part and a final evening event.

SCHEDULE
Thursday 7 August 2014 — Adria Autodrome
Arrival at Autodrome "Adria International Raceway" and registration of participants
h 18:00- WELCOME MEETING (Information on the programme and get together of the youth groups)
h 20:00 – DINNER and MUSIC CONCERT
Friday 8 August 2014 — Adria Autodrome
Adria Autodrome, 2nd floor
9:30 – 12:00 SAMI Contest 2014: Test questions
10:30 – 13:00 – Indoor Bar, Autodrome Meeting of the Directors of the Samaritan Organisations
13:00 – Lunch
18.15 – Representatives of SAMI: meeting with Adria Municipality
18:30 – Transfer to ADRIA City Centre (by bus)
19:30 – DINNER on the River Boat in Adria
21:00 – 22.00 War Memorial of Adria. Commemoration of the fallen of all wars and EU Flag-Raising Ceremony
PARADE OF THE VOLUNTEERS through the streets of Adria
In the framework of the Event "Adria Summer Fridays "
Arrival to Piazza Bocchi
22.00 Piazza Bocchi – Greetings from Local Authorities. Greetings from Representatives of SAMI Youths and SAMI and ANPAS Directors. (Four Representatives of Youth present the Contest and 20 Years SAMARITAN INTERNATIONAL)
23.00 – Live DJ Set
00.15 – Fireworks
*Bus Shuttle Service from Adria City Centre to the Autodrome from 23.30 until 1.30 am
Saturday 9 August 2014
7:30 – Transfer to Venice (by bus to Fusina Terminal and by boat to Venice)
10:00 – Arrival at Arsenale (meeting point)
10:30 – h 17:00 SAMI Contest 2014: First Aid tasks
During the first aid tasks, volunteers will have the possibility to visit main interest locations in Venice, guided by a volunteer
Representatives of SAMI: guided tour of the city (following the first aid stations) and meeting with Veneto Region and USSL 12 of Venice. Lunch in Venice
17:00 – Meeting point at the Arsenale
17:30 – Transfer to Adria Autodrome
19.00 – Arrival at the Autodrome
20:30 – DINNER (at Autodrome)
21.30 SAMI Contest 2014: Volunteers Award Ceremony (Adria)
Celebrations of 20th Anniversary of SAM.I.
Sunday 10 August 2014 — Adria Autodrome
Transfer to the Airports and Departure of participants