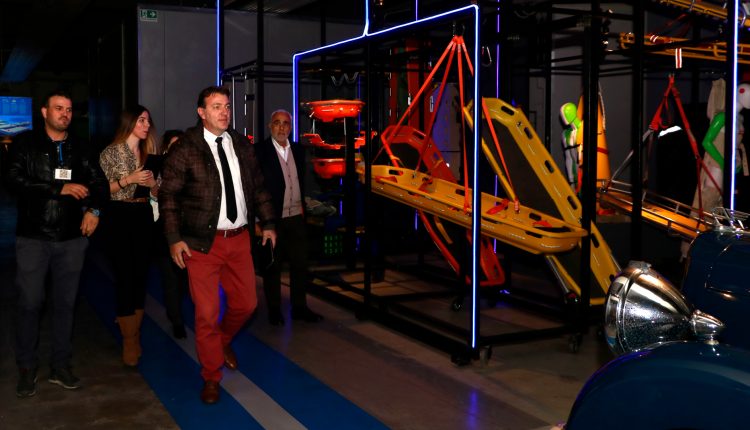 The Consul-General of the Macedonian Republic Stojan Vitanov visits the Spencer factory
The Republic of North Macedonia Consul-General visit the Spencer plant to focus his attention on new technologies for ambulance and rescue operation
On November 14, The Consul-General of The Republic of North Macedonia visited the headquarters of Spencer Italy. Dr Stojan Vitanov, with his staff, visited the Headquarter and saw the emergency and rescue devices produced in Italy. The visit highlighted the economic interest that North Macedonia has in new technologies for the EMS.
The meeting also underlined how Parma and its manufacturers are appreciated in every sector. With this visit, Spencer continues to build the basis for an expansion of commercial relations with the Republic of North Macedonia, one of the countries in Europe with the best growth rates. To arouse the highest interest of the delegation were the advanced production systems of Spencer, that can ensure the efficient and durable medical device. Finally, the Spencer Experience Center allowed seeing at work some life-saving medical devices essential for the transport and handling of critical patients.
Spencer EMS in brief
The leading European EMS brand Spencer has been creating solutions for rescue since 1989, answering the most complex problems in an emergency. Spencer medical devices represent the avant-garde in the field of rescue. From the beginning, Spencer has demonstrated a global attitude, taking on the complicated process of internationalisation, and in little time reaching a strong worldwide presence. Today Spencer has more than 100 re-sellers, and its products are used in 158 countries. With a selected network of experts in pivotal world areas, Spencer is a leading producer or rescue medical device.