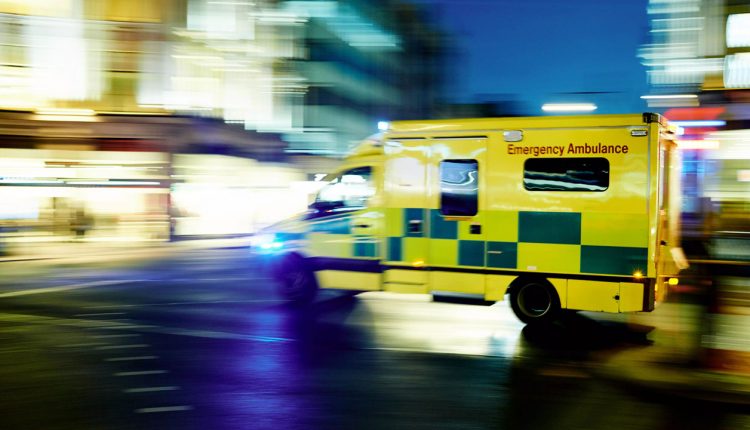 The 5 most interesting EMS jobs of this month on Emergency Live. Our selection can help you to reach the life you want as a health practitioner.
EMS jobs: practitioners, are you looking for a new job? Every day EMS and rescue professional can find online new ideas for getting a better life, improving their jobs. But if you need some suggestions for keeping your skills in service for another kind of job, involved in the EMS or in the industrial business around the health sector, here we are!
Emergency Live will show you every week some of the most attractive position in Europe about EMS and rescue activities. Are you dreaming of operating as a paramedic Zermatt? Would you like to see every day the beautiful heritages of Rome driving an ambulance? (No, really, you don't know what it is driving an ambulance in Rome!)
Well, we show you the TOP 5 job position you can reach directly with our links!
EMS jobs in Spain
Position: Emergency medic
Requirements
· Diploma or Graduate in Medicine
· Number of collegiate
· Certificate absence sex crimes
· Residence in Valencia or surroundings
EMS jobs in France
Position: Ambulance Assistance
Contract:
CDD, CDI
Availability:
Position to be filled now
Level:
Certificate of Ambulance Assistant Training (e)
Experience:
All experiences
skills
Driving and road safety
Handling techniques, comfort rules
First aid
Geography and topography of the health sector
Health and Safety
Relationship and communication with all services
Cleaning and decontamination protocols
Physical resistance
Missions
The paramedic auxiliary (e) assures the care, the transport and the accompaniment of the people with loss of autonomy and in particular the sick or the wounded by means of adapted vehicles.
EMS jobs in Chelmsford (UK)
Position: Ambulance Care Assistance
The role will require you to transport low dependency patients to and from treatment centres in a comfortable, caring, compassionate, empathic and reassuring, timely manner to defined standards based on the principles of CQC standard domains- Caring, Responsive, Effective, Well Led and Safe. A friendly smile and encouraging approach will make a real difference to the patients that you help, giving them a much-needed boost before or after an appointment. Working as an Ambulance Care Assistant is a highly rewarding role, allowing you to make a difference to the experience of patients living with illness.
Key elements of the role
Maintain high standards of patient care demonstrated by maintaining patient dignity, respect and privacy, communicating effectively delivering a service in an empathic and caring manner.
Support the delivery of a responsive and dynamic service to meet the individual needs of patients helping
TASL with our continual drive to improve service delivery, providing the necessary level of flexibility which will at times require working beyond shift time to complete duties.
Effective service by working seamlessly as a team to ensure patient centred care and service.
Support your management team to ensure we are providing a well led service by reporting concerns and communicating with the relevant line managers.
Providing a safe and secure service to patients by ensuring the safe use of equipment and vehicles, safe comfortable driving and by also maintaining infection control standards and processes at all times.
Use, care and maintenance of the appropriate equipment.
To be reliable and on-time.
Timeliness of reporting completion or amendments to planned journeys.
Understanding of different patients' abilities, conditions and limitations.
Strong people skills with a polite and approachable manner at all times.
Careful and considerate driving.
A good knowledge of the local area.
A full UK driving licence – no more than three points.
An enhanced disclosure check is required.
You will need to provide referees (including most recent employer) covering a five-year period before commencing employment.
We will review applications as they are received. If you have not heard back from us within eight weeks of the closing date, please consider your application unsuccessful. Any questions for our recruitment team will only be picked up after shortlisting.
EMS jobs in Vsevolozhsk (Russia)
Position: Paramedic
Duties:
Providing primary pre-medical and emergency medical care to employees of the enterprise;
Conducting medical measures and manipulations as prescribed by the doctor (injections, dressings, physiotherapy);
Carrying out pre-trip medical examination of drivers;
Participation in the organization and conduct of a periodic professional examination;
Control of sterilization of medical instruments, control of consumables;
Participation in the organization and conduct of measures to prevent and reduce morbidity at the enterprise;
Participation in the preparation, organization and conduct of in-plant recreational activities;
Interaction with insurance companies (VHI insurance, accident and critical illness insurance);
Ensuring the operation of the phytobar (selection and brewing of teas);
Direct submission to the head of the health center.
EMS jobs in 
Königs Wusterhausen (Germany)
Position: Paramedic Trainer
Regionalverband
Rescue service, patient transport and civil protection were the first priorities of our work in 1990. Today, more than 600 full-time employees and 300 volunteers work for the Johanniter in southern Brandenburg. In Cottbus is the administration of the regional association. With six offices, ten rescue teams and seven children's facilities, the Johanniter count among the big employers in the region. Our offers: Rescue and medical service, patient transport, home emergency call, driving service, training in first aid, integration specialist service, school social work, child care, bereavement counselling and countless volunteer projects. An important relief for families with sick children is the outpatient pediatric nursing and the outpatient children's hospice service. Another focus of our work is our extensive education and training program. Further information about the Regionalverband.