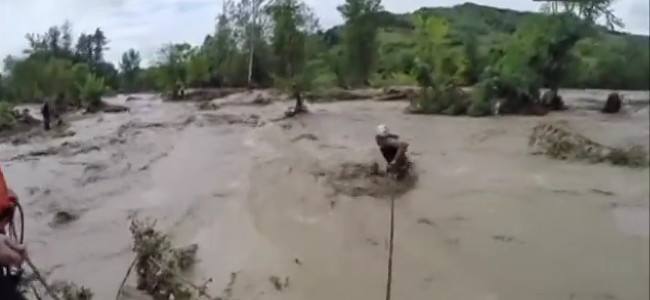 US East Coast weather: Get set for drenching, possible floods
Tuesday's flooded streets and stranded cars in western North Carolina might be a preview of what's coming for other parts of the East this week.
Portions of 11 states were under flood watches that extend as late as Thursday, with generally 2 to 6 inches of rain predicted from the central Appalachians to New England.
Heavy rain already was pooling in parts of North Carolina and Virginia.
In High Point, North Carolina, a city of about 100,000 people, streets and a parking deck were flooded, with water rising up to the top of the vehicles' tires.

A man was rescued from his car after water stranded him at a High Point intersection, CNN affiliate WHGP reported.
A flash- flood warning also was in effect for the Martinsville, Virginia, area. In Woolwine, high water washed away a 94-year-old covered bridge, CNN affiliate WDBJ reported.
[weather_map width="550″ height="600″ city="Virginia" layer="rain"]