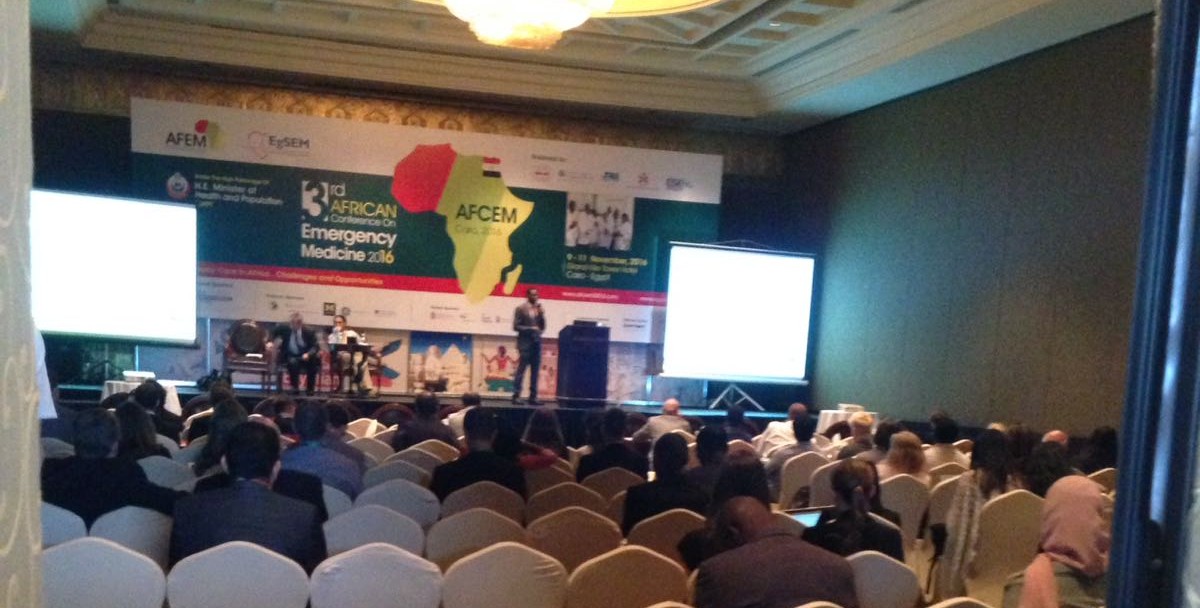 AfCEM 2016: workshop, activities and conference about critical care in Africa
This week, Cairo represents the global hotspot for emergency medicine. The Egyptian Society of Emergency Medicine is hosting the 3rd African Conference on Emergency Medicine. Leading emergency care global experts are sharing the latest in education, best practices, innovations and research fields.
This year, for the first time, AfCEM is proud to offer continuing education credits through the American College of Emergency Physicians based on the number of hours attended.
AfCEM promises to be the best ever with a packed program of workshops, activities and events. And we can confirm that it's really the most interesting evento about Emergency Medicine and critical care in Africa.
First, AfCEM can expand professional knowledge thanks to a huge scientific program. There are events for every one interested in emergency, acute and critical care, with three concurrent tracks, covering 36 sessions. Workshops areas are really interesting, too; dozen of hands-on meeting taught by senior faculty from around the world, help African professionals in sharpen skills in developping programs of Point-of-Care Ultrasound, emergency procedures, critical patient management and front-line emergency care.