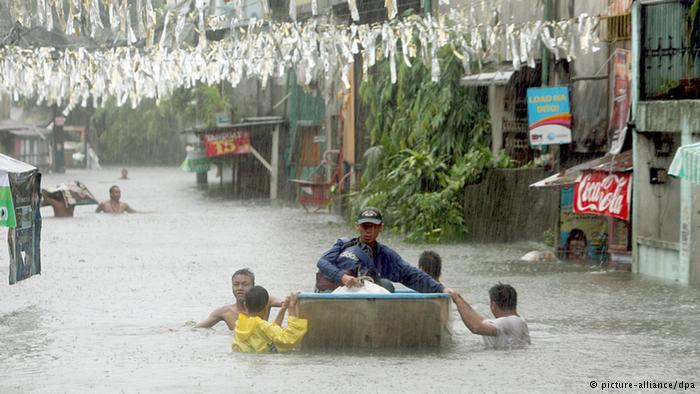 Bangkok - 25th Regional Training Course on Community-Based DRR in a Changing Climate
From 15th to 26th August in Bangkok, Thailand will be hold the 25th Regional Training Course on Community-Based Disaster Risk Reduction in a Changing Climate.
CBDRR main principles comprehends the development of bottom-up processes arising from communities themselves. As "development", it is considered the need and the aspiration to stay safe of a community.
Main objectives:
– How to manage CBDRR in a changing climate context;
– Conduct a community risk assessment;
– Identify measures for climate-inclusive DRR through reduction of vulnerability and community capacity;
– Prepare risk reduction plans.
CBDRR focuses itself on appropriate actions to reach this safety.
This course provides an opportunity for practitioners to understand essential skills to facilitate the process of reducing disaster risk of vulnerable communities.
Tools and knowledge on how to implement reducing disaster risks' programs will be acquired. Furthermore, this course provides a great opportunity to experience how to intervene in DRR thanks to scenario-based simulation exercises.
Applicants will have the opportunity to learn how to approach to CBDRR from leaders, with a focus on South and Southeast Asia examples.
These lectures are addressed to practitioners who are or will be involved in CBDRR projects and programs.
Nevertheless, the course is open for several sectors' participants, such as local government departments, NGOs, INGOs, UN agencies, IFRC, national emergency response agencies and the private sector.
The course is structured in 10 days and divided into 6 modules:
– Module 1: Context of CBDRR in a Changing Climate;
– Module 2: Climate Inclusive Participatory Community Disaster Risk Assessment;
– Module 3: Participatory Disaster Risk Reduction Planning;
– Module 4: Climate Inclusive Community Based Disaster Risk Reduction;
– Module 5: Enabling Environments for CBDRR;
– Module 6: Future Knowledge Applications and conclusions;
For registration and further information, visit the page.