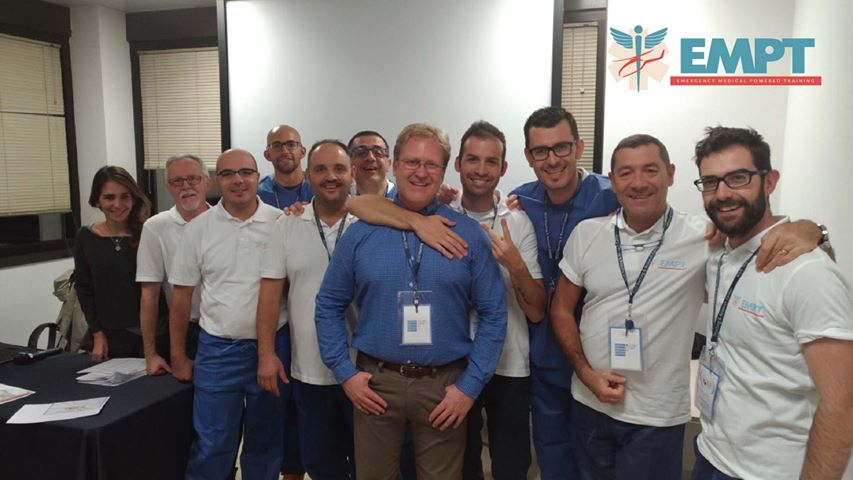 Cadaver Lab by EMPT Solutions - The course on anatomic procedures in clinical emergency is back!
ITALY – The March session of EMPT Solutions is totally sold-out already, and is arranging new dates of the event in September and November to give all emergency professionals the possibility to participate. The edition is full of outstanding news.
VERONA – The success of the course on anatomical emergency health procedures – Cadaver Lab has been established for months now. The initiative carried out with determination by a group of Italian and Swiss doctors and nurses has brought to our country an approach to the training of skills of pre-hospital medicine truly innovative.
A finally European approach where alongside the classical theoretical-technical preparation on mannequins, an educational path and training on cadavers has been added, as happens in many parts of the world and as it is more and more recommended by the experts, since practicing is the best possible way to improve their skills at the operational level.
COURSES
As said above, the session of 16 and 17 March 2018 has already seen 98 people registered and it is sold-out. As the requestes of participation have been so many, EMPTsolutions decided to activate two further sessions, one in September (28-29) and one in November (23-24) to allow more professionals to participate the course. It is no coincidence that the course is much requested: the learner has the opportunity to see and try out didactic activities developed in USA, Canada and Australia with usually critical anatomical procedures, performing maneuvers in a controlled environment and with high-level tutors.
The learner will be able to perform the procedures on a human body guaranteeing a repeatable realism to better assemble the theoretical knowledge, being able to apply them immediately. The educational environment then improves and ensures comfort and learning skill, thanks to the tutors and a soft approach to practice, which improves the approach to the same techniques to be performed in real emergency. Finally, the comparison that guarantees the EMPT classroom, with European procedural standards, is extremely important for improving growth and learning.
The course is structured in the same way for all learners, whether they are structured physicians, medical specialists, nurses or students.


PARTECIPATION
To participate in the EMPT course on Cadaver Lab emergency anatomical procedures is very simple. You can complete the following form to request a reservation, while payment can be made by bank transfer.
For a philosophy based on the training of new recruits, participation in the students' course is heavily discounted.
VISIT THE WEBSITE TO KNOW MORE: http://www.empt-solutions.com/