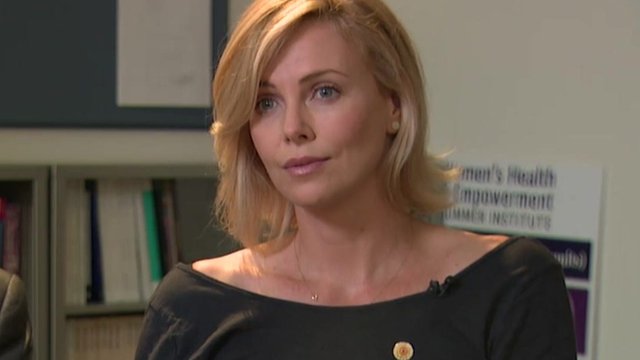 Charlize Theron on Aids: We cannot just wait for cure
Hollywood actress Charlize Theron has said the international community cannot "sit back and wait on a cure" for HIV/Aids and must instead focus on changing human behaviour.
She was speaking to the BBC's Peter Bowes on World Aids Day, alongside the head of UNAIDS, Michel Sidibe.
Ms Theron said she became involved in the campaign because of her South African roots.
"To see the kind of unnecessary suffering that's happening there, it's a no brainer for me," she added.