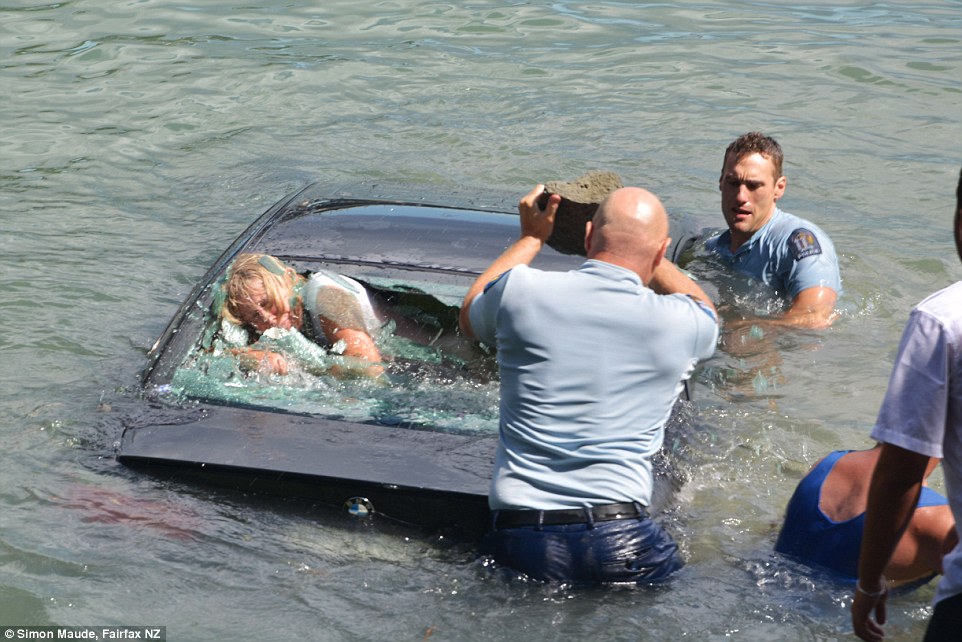 Cops rescue driver trapped in submerged car in New Zealand
Police in New Zealand used a stone to smash the window of a car that tumbled into the water at an Auckland wharf Tuesday, dragging the trapped motorist out of the sinking vehicle and lifting her to safety.

Police later estimated the 63-year-old, whose name wasn't released, was within a minute or so of drowning, they told the New Zealand Herald.
The horrified driver was was trapped inside of a BMW  after the car jumped the parking lot wall and landed in the Waitemata Harbour about 3 p.m. local time, the Sydney Morning Herald reported.