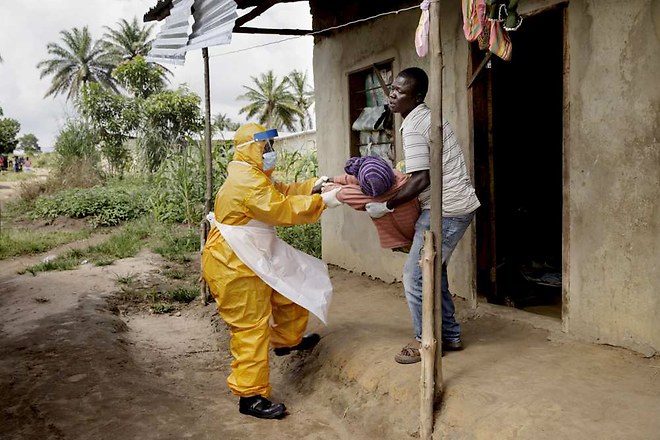 How Liberia got zero cases of Ebola
9 May 2015, this date marks 42 days since the last confirmed case of Ebola in Liberia was safely buried; WHO is now considering Liberia free of Ebola transmission.
Reaching this milestone is a testament to the strong leadership and coordination of Liberian President Ellen Johnson Sirleaf and the Liberian Government, the determination and vigilance of Liberian communities, the extensive support of global partners, and the tireless and heroic work of local and international health teams.
Here some factors that contributed to Liberia's success.
The first decisive factor has been the leadership shown by President Sirleaf, who regarded the disease as a threat to the nation's "economic and social fabric" and made the response a priority for multiple branches of government.
Second, health officials and their partners were quick to recognize the importance of community engagement.

One of the first signs that the outbreak might be turned around appeared in September 2014, when cases in Lofa County, Ebola's initial epicentre, began to decline after a peak of more than 150 cases a week in mid-August. Epidemiologists would later link that decline to a package of interventions, with community engagement playing a critical role.
Community task forces were formed to create house-to-house awareness, report suspected cases, call health teams for support, and conduct contact tracing.
Calls for transportation to treatment facilities or for burial teams were answered quickly, building confidence that teams were there to help.
The effectiveness of this response, which was duplicated elsewhere, points to a third factor: generous support from the international community, including financial, logistical, and human resources. This support added more treatment beds, increased laboratory capacity, and augmented the number of contact tracing and burial teams.
Finally, strong coordination of the international and national response was essential for success. International support was slow to start, but abundant when it arrived.
Full article here.