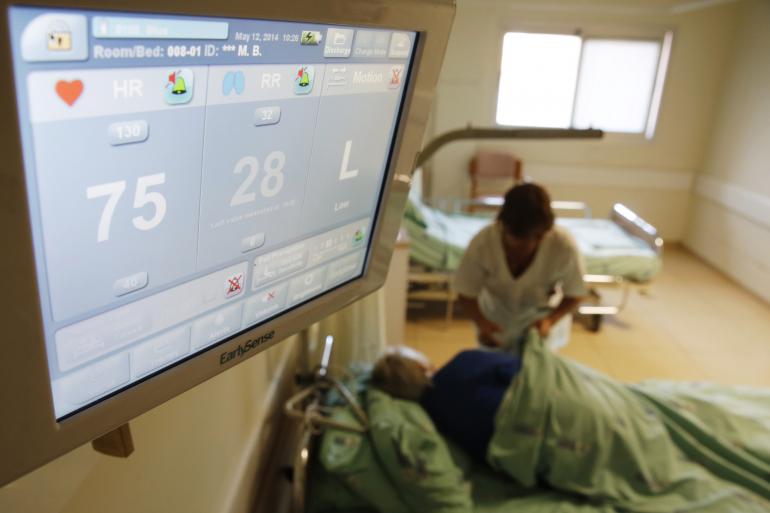 MEDICA 2018 - Cardiovascular diagnostics: fast, convenient and effective
PRESS RELEASE 
The cardiovascular system supplies our bodies with oxygen, nutrients and more. If the system is distressed, a serious condition might be the underlying cause
Making an accurate diagnosis can be difficult since the system is complex. At MEDICA 2018 in Düsseldorf, Accurate Meditech Inc. will present a measuring device that continuously measures cardiovascular parameters to facilitate diagnostics.
The human cardiovascular system is made up of the heart and blood vessels and supplies the body with oxygen, nutrients, and hormones, while it disposes of carbon dioxide and other cellular waste products. The cardiovascular system ensures continuous blood flow and circulation to make this process work. Yet when this circulatory system is disrupted, patients usually experience nonspecific symptoms such as shortness of breath, nausea, or pain in the upper abdomen. Many people initially tend to perceive these indications as harmless, or don't associate them with cardiovascular disease.
Cardiovascular diseases generally refer to various conditions, including coronary heart disease, hypertension (high blood pressure), myocarditis, and heart arrhythmia. If these diseases go undiagnosed or are not diagnosed in time, it can cause permanent damage to the heart muscle (myocardium). Sudden cardiac arrest is one possible outcome. Yet many people still avoid a visit to the doctor's office, whether it's because they don't have time or because they are worried about getting a scary diagnosis.
Cardiovascular diseases can have various causes – it is difficult to make an accurate diagnosis. Continuous measurement of cardiovascular parameters can provide more accurate results.
Now Accurate Meditech Inc. has developed a product that allows people to measure relevant parameters on their own in the privacy of their home. The Ambulatory Blood Pressure Monitoring device (ABPM) measures not only the patient's pulse and blood pressure, but also pulse rate, blood vessel parameters, heart rate, and much more.The ABPM device is convenient and easy to use. It can be used 24 hours a day, anywhere and anytime – both during the day and at night without disturbing the user's sleep. This ensures a continuous physiological data collection of the user's cardiovascular parameters. The data helps users to better understand their state of health. Having said that, thanks to continuous measurements, the data also helps physicians to get a more accurate picture of the patient's health condition, to analyze it and identify the causes of the cardiovascular disease disturbance. Aside from lack of exercise or physical activity, an unhealthy diet or lifestyle choices, the underlying cause might also be a serious disease. For the latter, the physician might suggest medication or other types of therapy as treatment. The measuring device can be used both at home and in hospitals, which also makes it ideal for use in telemedicine care settings.
_________________________________
Accurate Meditech Inc. is the developer and manufacturer of the ABPM device. The company was founded in 2017 in Taiwan and makes devices that measure physiological signals by means of sensors.
The Ambulatory Blood Pressure Monitoring device will be presented at this year's MEDICA in Düsseldorf, November 12 to 15, 2018, Hall 15 / Booth B57-16. The product is expected to be available on the market in 2019.