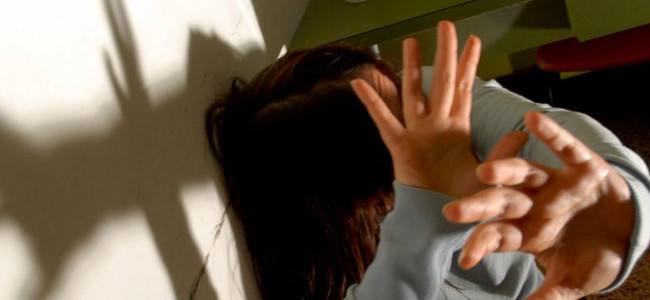 Metropolitan Police launches a video campaign to raise awareness of domestic abuse
Scenarios that MPS (Metropolitan Police Service) describes are typical of people who undergo violence from their partners. Victims and abusers in relation to physical abuse and coercive control; the latter often being overlooked as a form of domestic abuse.
The aim is to raise awareness in victims, who are still so many, and also people around them. Police want to invite people not to ignore victims of domestic abuse who may suffer their condition, but to encourage them to react. On the other side, victims do not have the fear to tell someone, to denounce their condition and their abusers. It is not normal such condition and Police wish to transmit the message that they are not alone.
The campaign is supported by Women's Aid, Refuge, NHS England and the London Association of Directors of Adult Social Services will be played in GP surgeries across London.
Zena, who in 2016 was assaulted by her ex-husband and has watched the two videos, said: "It's good to put out a message that domestic abuse is more than just physical abuse; in my experience, the controlling and following was the worst. People may not realise that messaging and turning up unannounced is abuse so I think it's great that the police are sending the message that abuse isn't just physical.
She reports that showing the abuses in doctors' surgeries was an especially great idea. Her feeling was only that  people could ask her the right question while she was crying apparently without a reason. Suffering a domestic abuse for a long time, you don't suddenly realize what happens and it will last even more. then you feel like in trap. But victims must think that they really are not alone and also other people out there are suffering their condition. Zena said that the best thing she ever did was report it to police after she left an abusive relationship. It has taken her a long time to get back to a good place, but it is possible.

Detective Chief Inspector Richard Vandenbergh, who came up with the idea of the campaign that was concretized in two videos released today, said: "Domestic abuse is more than just violence. It is also the psychological and emotional abuse from a partner, which can traumatize the victim.
Videos show what a victim could be going through. The hope is that the videos could strike a chord with those who might be experiencing domestic abuse and encourage them to come forward and report it so they can be fully supported, not only by the police but by other charities and partner agencies. This is just a small part of what the MPS is doing to tackle domestic abuse and we continue to be fully committed to safeguarding victims and bringing perpetrators to justice.
Katie Ghose, Chief Executive of Women's Aid, hopes that this campaign by the MPS  would help sending out the powerful message to survivors that they are not alone and there is help out there for them – whether the abuse is physical or mental. By working together, the police, NHS and specialist agencies can give the right response to survivors of coercive and controlling behaviour to help them rebuild their life free from fear and abuse."
VIDEOS PROPERTY: MET POLICE UK