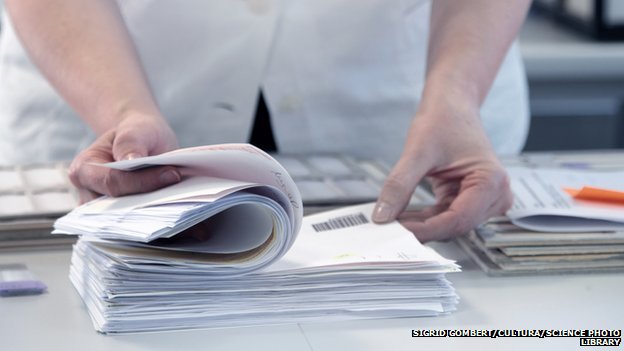 NHS ombudsman provokes fresh complaints
Just weeks after a report raised the alarm about how the NHS ombudsman handles patients' complaints, more than 140 families have voiced concerns.
The Patients Association charity which wrote the report said it had been inundated with new calls from patients who feel badly let down by the service.
The ombudsman is the final port of call for patients in England who are unhappy with a hospital's original handling of their complaint.
The service is being modernised.
Parliamentary and Health Service Ombudsman Julie Mellor
Parliamentary and Health Service Ombudsman Julie Mellor said: "We stand by the quality of our decisions.
"Any poor experience of our service really matters to us. The biggest driver of satisfaction with any ombudsman service is whether the complaint is upheld or not.

"We recognise that sometimes it has taken us too long in coming to a decision and that we need to get better at talking to people. That's why we are modernising so we can provide an even better service to the tens of thousands of people we deal with every year."
But the Patients Association says this is too little and too late. Its chief executive Katherine Murphy has written to Health Secretary Jeremy Hunt calling for action.
Poor practice
In her letter she says: "If the parliamentary and health service ombudsman (PHSO) was a school or a hospital, evidently failing so demonstrably, special measures would be introduced as a matter of urgency to stop the rot and prevent the situation from deteriorating further. Why is equivalent action not being taken in relation to the PHSO?
"For the sake of the patients and their families who continue to be so badly let down by a service which is just not fit for purpose, I urge you as the secretary of state, to take action to arrest the torrent of poor practice by the PHSO. I believe that as a matter of urgency, interim measures should be put in place to ensure effective management of all cases referred to the PHSO."
The charity has been compiling the complaints it has received. Some of the accounts are harrowing and heart-breaking and it is hard to believe that these things are happening to vulnerable people in hospitals and other care settings, it says.
A Department of Health spokesperson said: "Although the Ombudsman is directly accountable to Parliament, not to the Department, it is clearly vital as part of our wider drive to confront underperformance and improve standards of care in the NHS that the Ombudsman investigates complaints thoroughly."