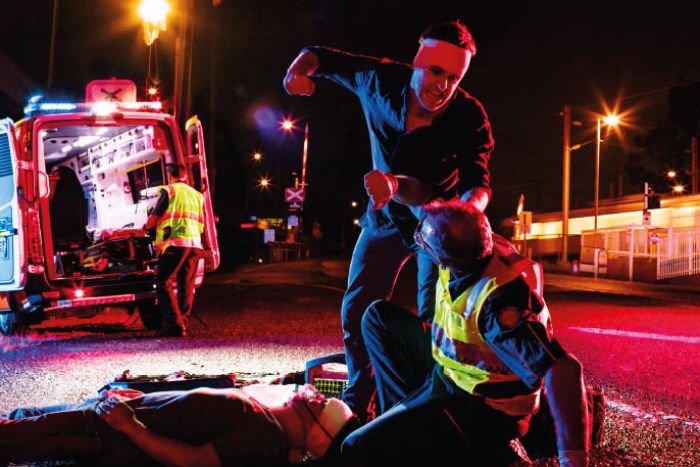 Say thanks to first responders: Gratitude can save lives!
How many patients say thanks to first responders? Some perhaps always, others never. Others have assaulted them. So where is gratitude?
Thanks to first responders, how many do this? There are more assaults than acts of gratitude. Almost every day, the assaults against first responders, paramedics and nurses occur. In the ER and on ambulances, many operators have been threatened and physically beaten. The point is: why? What is that drives patients and sometimes their relatives to assault first responders?
Thanks, what?
Despite the campaigns that have been carried out in order to increase awareness of the number of assaults, first responders are not safe. This was said by many personalities from the world of EMS. About this matter, The International Committee of Red Cross launched the campaign "I am not a target".
This campaign has been carried out throughout the world, especially in areas such as Asia and Africa, where tensions between armed groups and civil wars have created a dangerous climate even for volunteers, doctors and nurses working to save and help others, without flags. But the violence continues to be registered even in other countries who are in peace.

The reasons for the assaults? Drunk patients and / or who abused drugs, mostly. But also nervous relatives, drunken bystanders that hinder the work of volunteers and paramedics who are only trying to do their best to save lives.
From American research conducted by Drexel University Dornsife School of Public Health, being a paramedic is more dangerous than being a Firefighter, in terms of assaults. The study also showed that the problem of assaults, unfortunately, increases according to the sex of the operator. Males are more at risk than women.
What to do to solve the issue?
Among the different solutions, there is certainly the training of ambulance crews to the behaviours to be taken to avoid assaults in the most correct way as possible. But this might be not enough. Law enforcement should be sent in the support of ambulance crews, especially during night shifts (which are the most dangerous).
On the other hand, the best thing would be to increase citizens' civic sense and respect for people who dedicate their lives to others, whether they are volunteers or professionals. Even a simple "thank you" can often save lives.