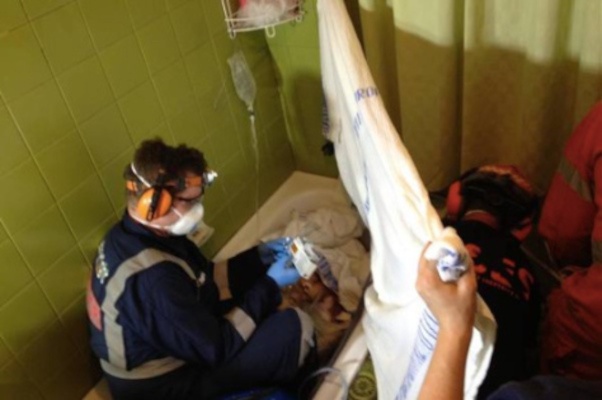 Sedation in kids - Sedating children in weird places
Children medical care has always been a delicate topic. This time we would like to talk about kids sedation, in particular, as The Collective suggests, in strange places.
Thanks to the considerations of Dr Andrew Weatherall for the South African Society of Anaesthesiologists Congress for 2017 held in Johannesburg, we are going to analyze the situation in case of sedation of children.
But before talking of sedation, we must exactly know what sedation is. According to ANZCA, it's very important to know that:
There is an implication that you'll be using pharmacological support to improve tolerance of uncomfortable or painful procedures.
They try and separate out some levels of sedation.
Sedation of children: what to keep in mind?
Important elements to be sure of are:
1. The type of sedation.
It is well known that, in general anaesthesia, you do need to have some sort of response. In addition, you need to consider if what you're really talking about is analgo-sedation because you're expecting some pain to be dished about.
2. Who is providing sedation?
Is it you or someone else. If so, is this person expertise? What's his or her clinical background? Generally, the background of the practitioner is highly likely to influence the choices they make. The "Who?" also covers the patient at the question because the needs of an 18-month-old are not the same as those of a 12-year-old, and aren't the same as the needs of a 40-year-old.
However, the most important element for us is the environment. As the title reports, it is very important in evaluating the scenario. But even more important is the influence and the serenity you can give to your little patient. No matter what kind of environment is, but if you can be self-confident and show a relaxed expression, pretending that everything is alright, the patient will be, of course, calm and will not impede medical care steps.
As the original article suggests, imagine that a patient is in a bathtub. He's had his hand stuck down the drain for 2 hours with people trying to get it out. It's 22:00. It's about 6 degrees Celsius outside. Your proceduralist is the rescue volunteer with the jackhammer who is going to have to work through concrete to reach the bath and dismantle it…
Read the full article HERE